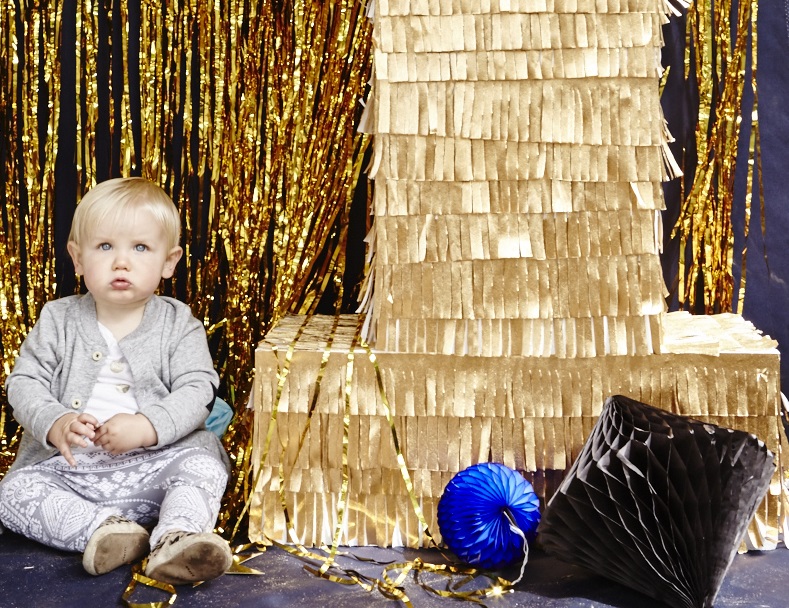 Photography Lauren Trompp
Styling Amy Starr 
in collaboration with The Festive Co
When your mama's last name is Starr, what better excuse than to throw a golden themed first birthday party with hints of stars, moons, glitter and fun!?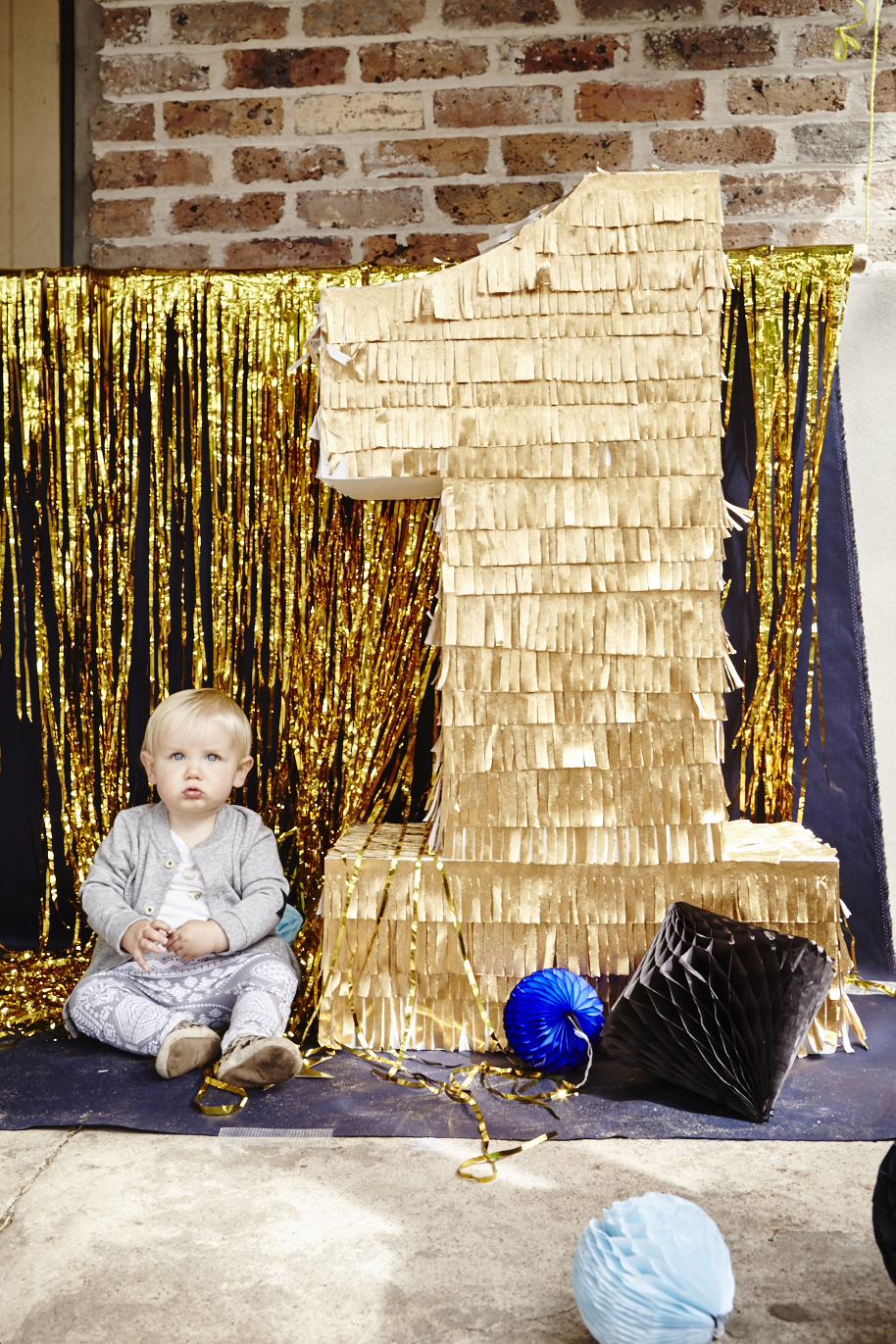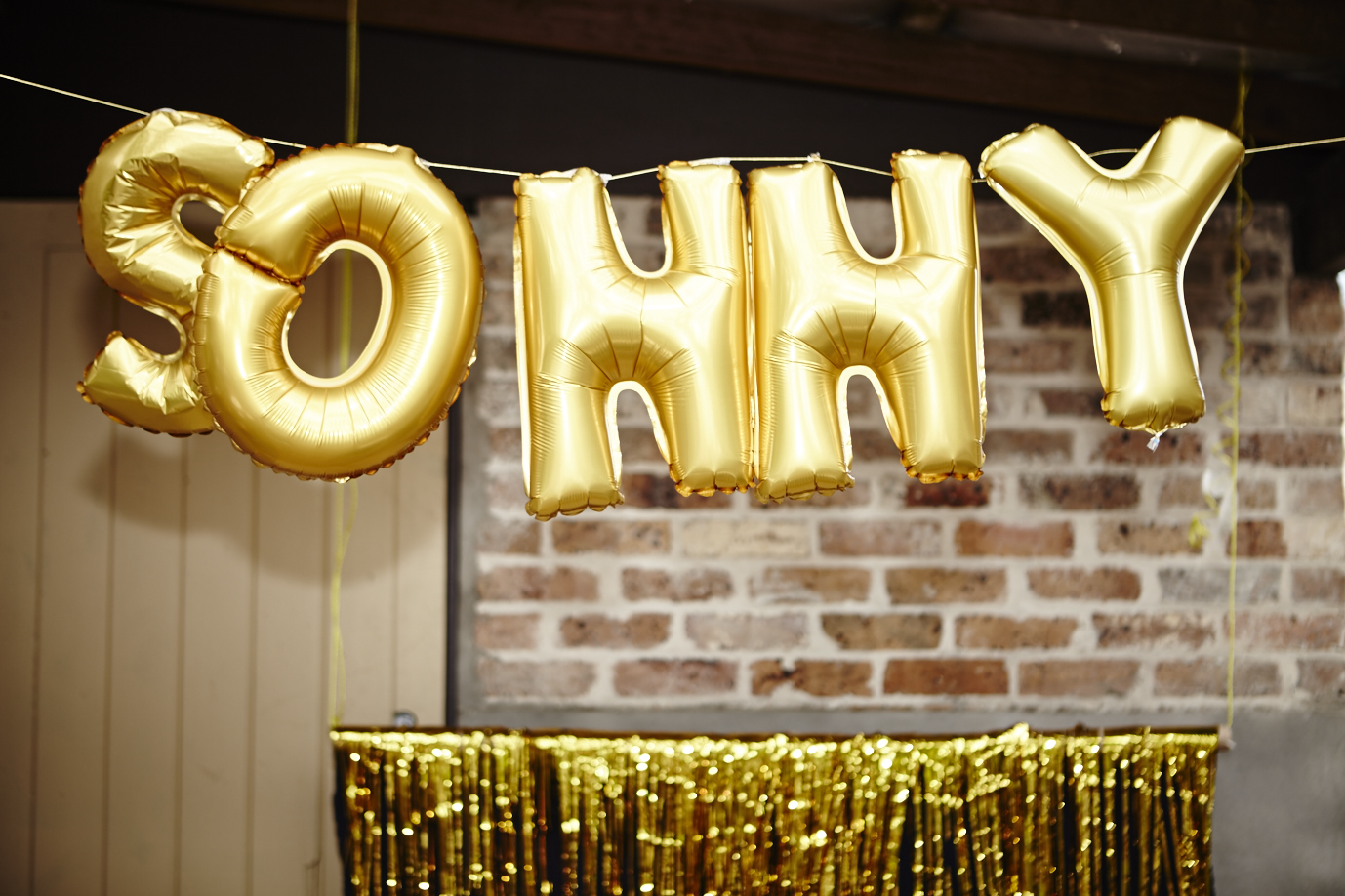 The baby sized photo booth was a hit with the littlies (oh go on, it was with the grown-ups too!) The backdrop was a navy fabric roll (we asked Spotlight for an extra cardboard roll to fold her material onto which made it easy to hang – great hack!) and added mylar gold fringing in front for added fun.
We love giant oversized things, and at this party our fave was a big foam number 1, which Amy covered in hand-made gold foil crepe paper fringing.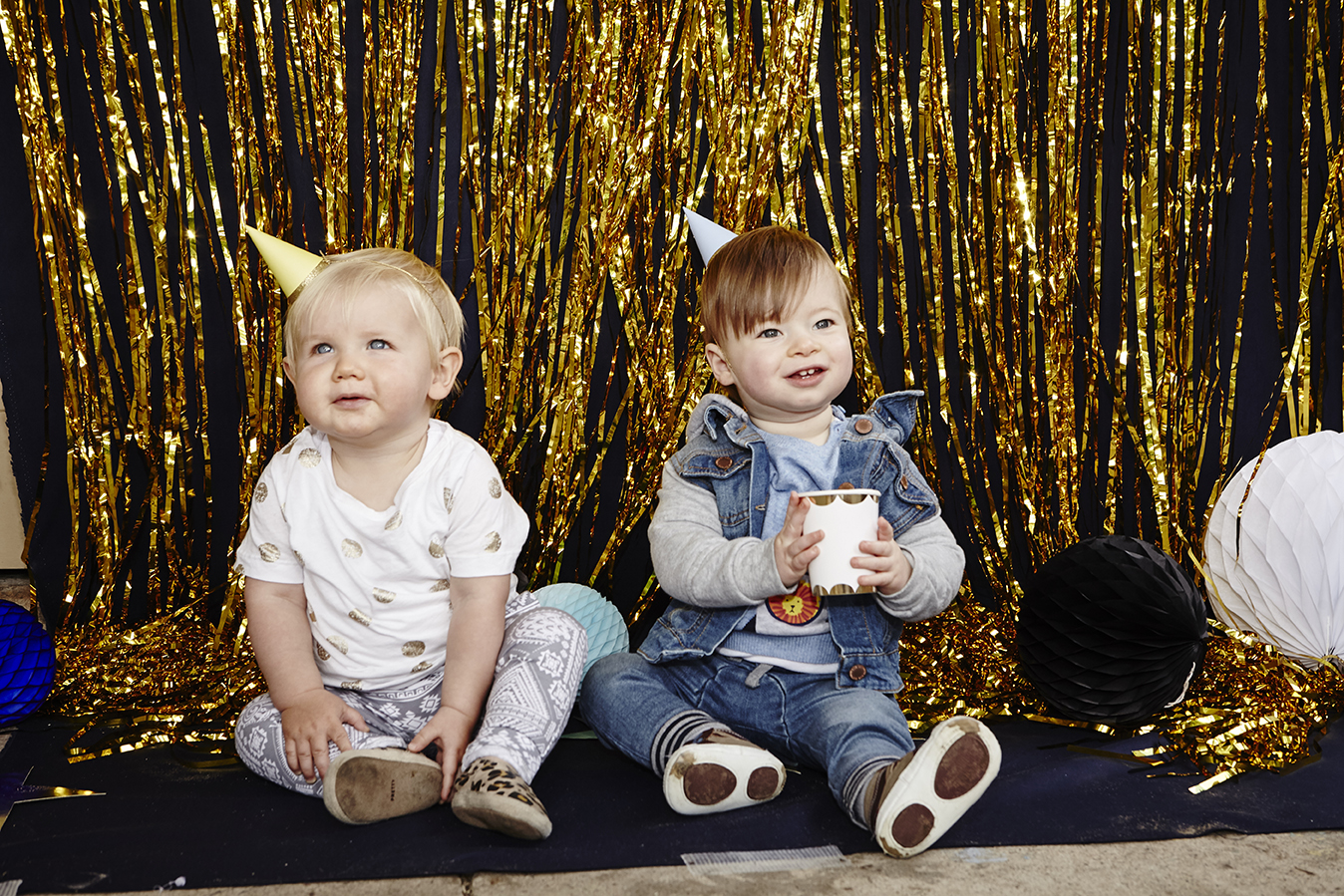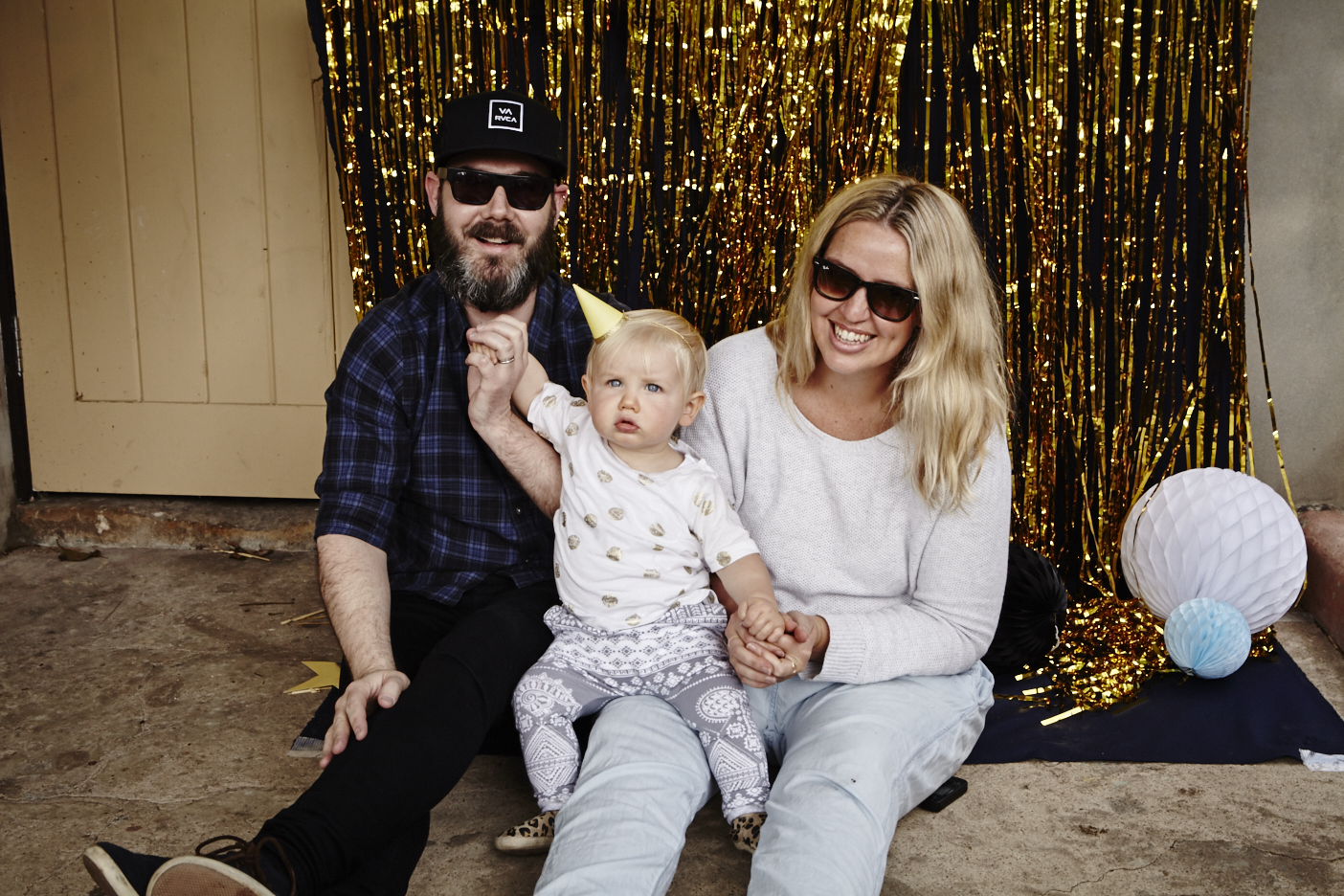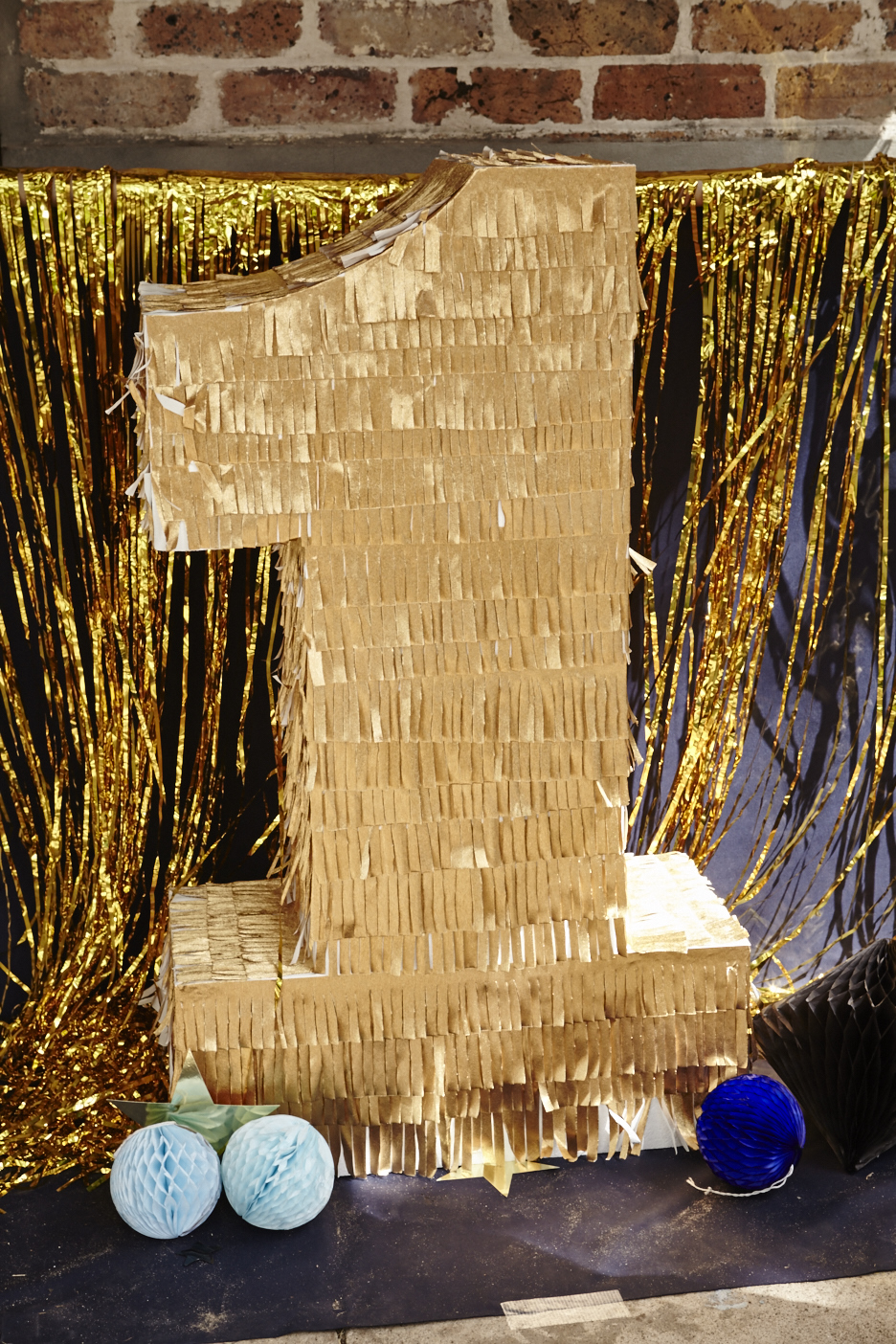 It's the little things that the kids love, like a colouring in station, complete with photos of Sonny that had been made into illustration form.
And everyone, big and small, loved the 'make your own crown' station out of gold pipe cleaners!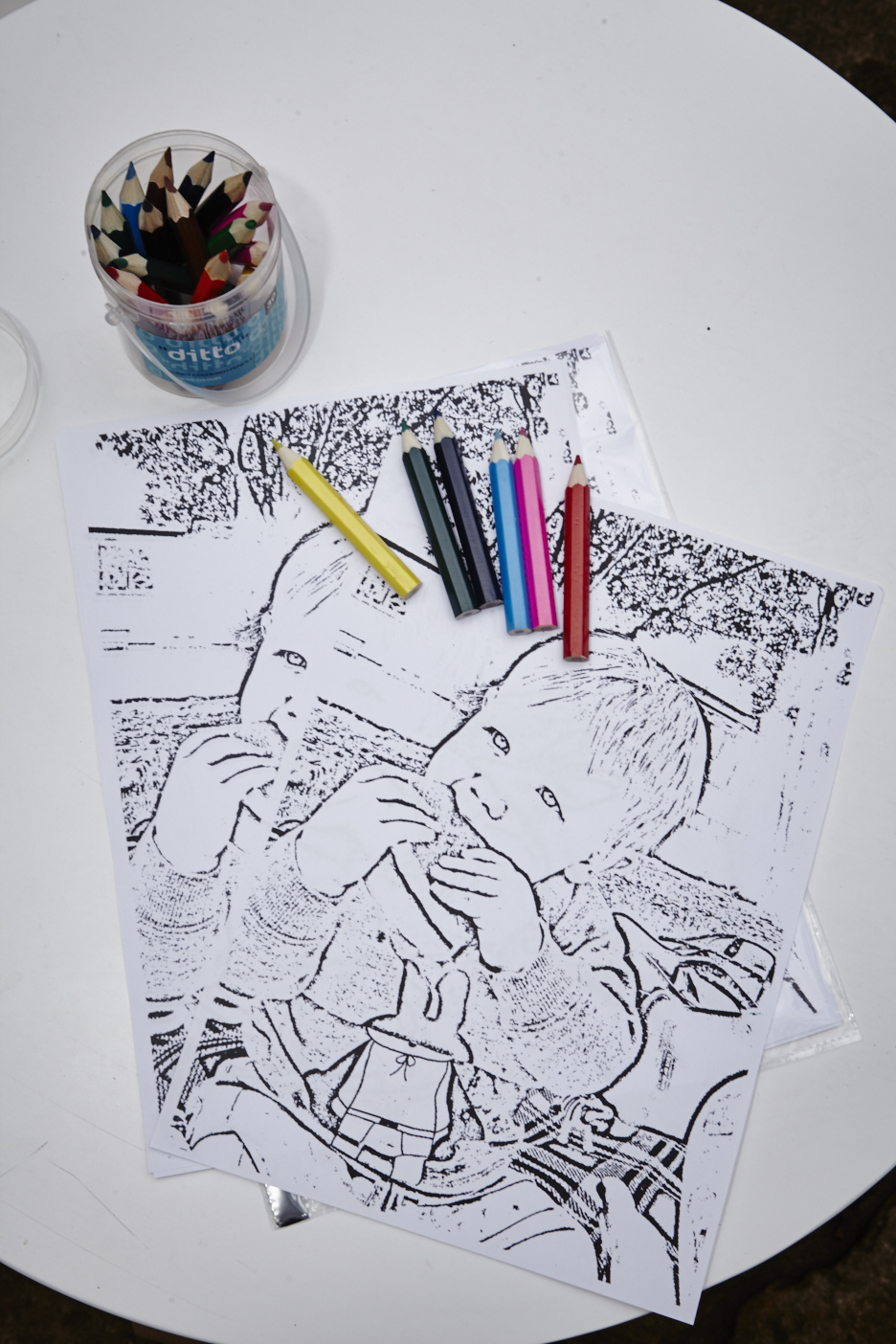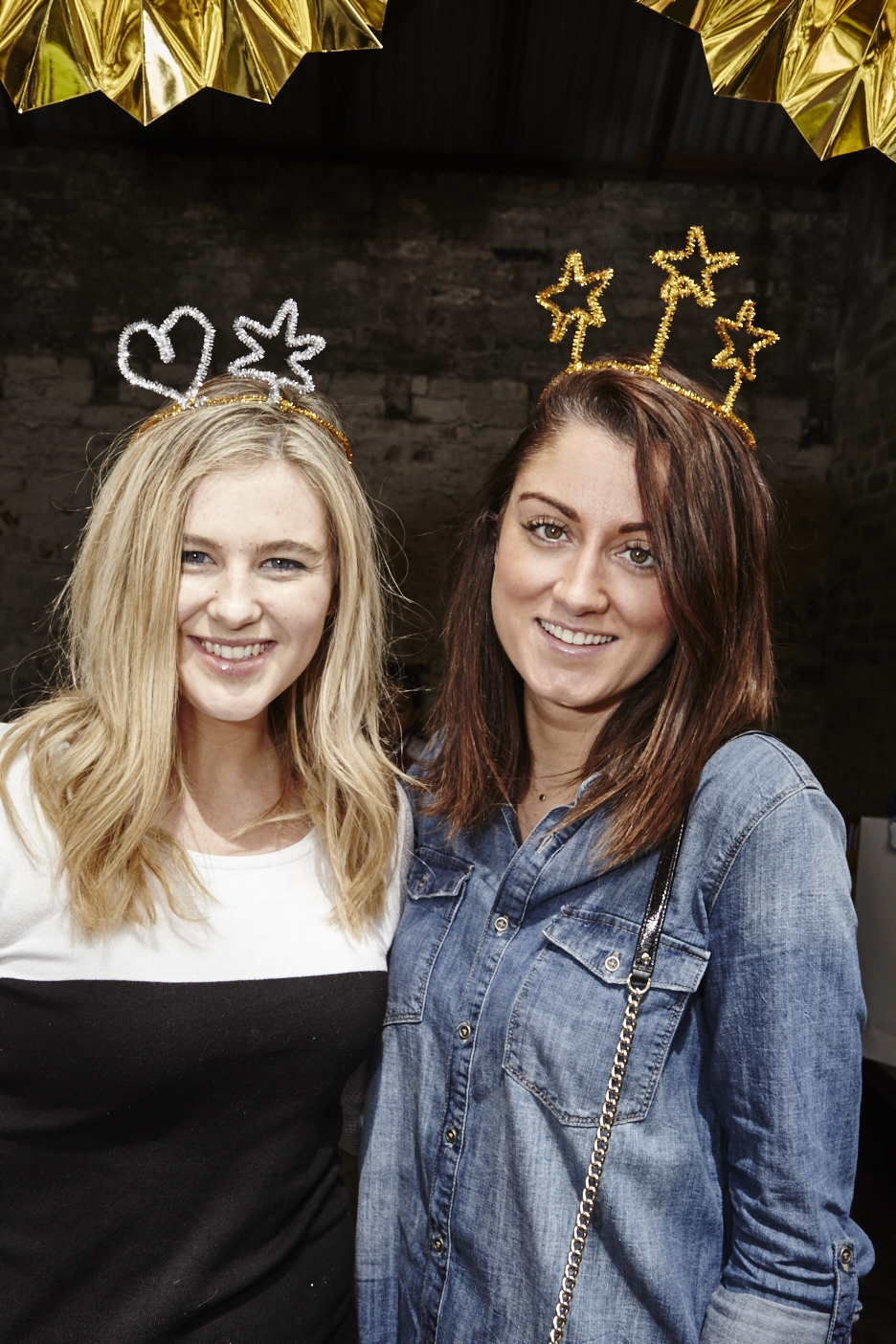 The favours were mixed and delightful, with magnets from Sticky 9, star sunnies, bubbles and gorgeous little press on tattoos in stars and moons. And those tiny party hats the kids were wearing came from The Party Cupboard… can you cope!?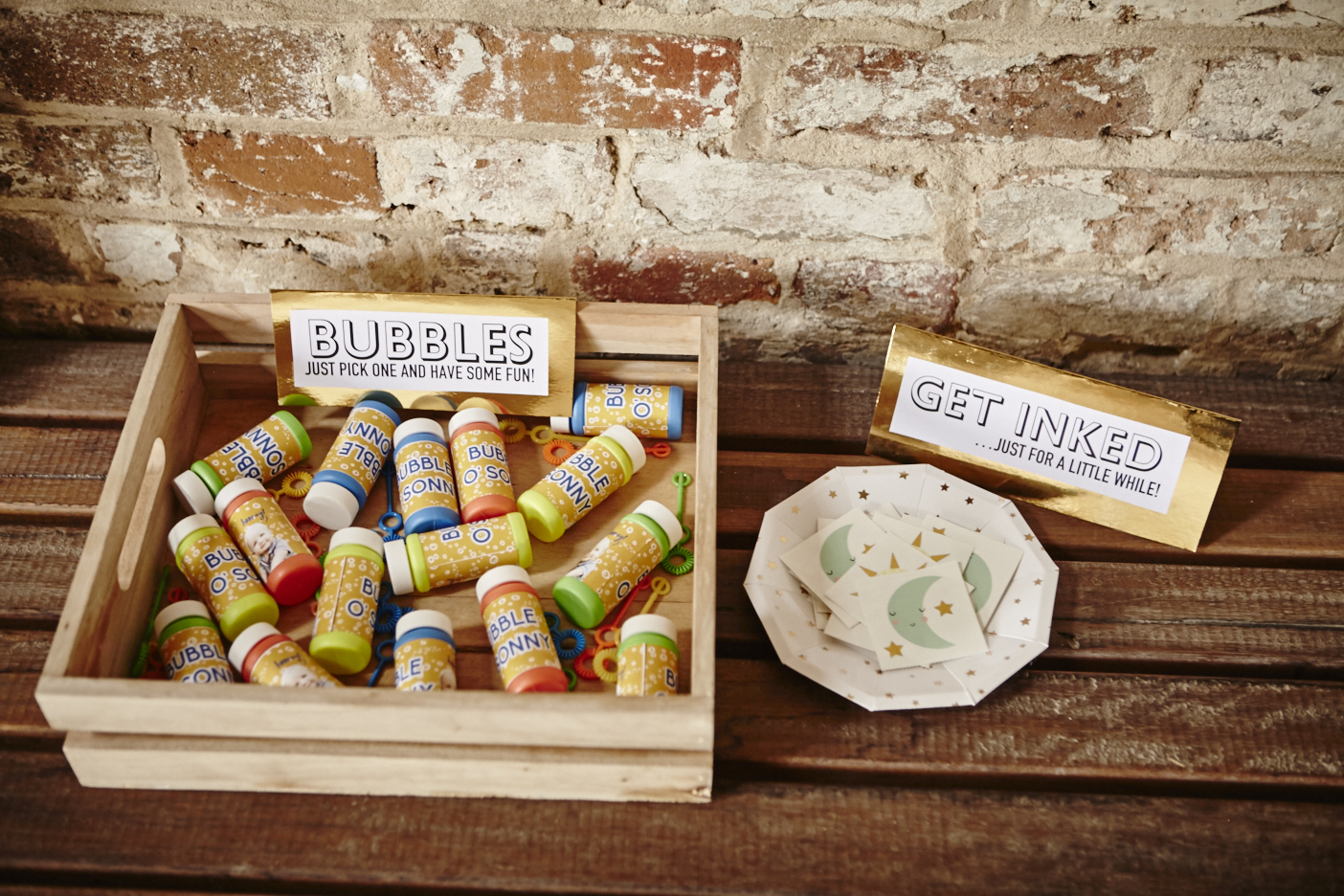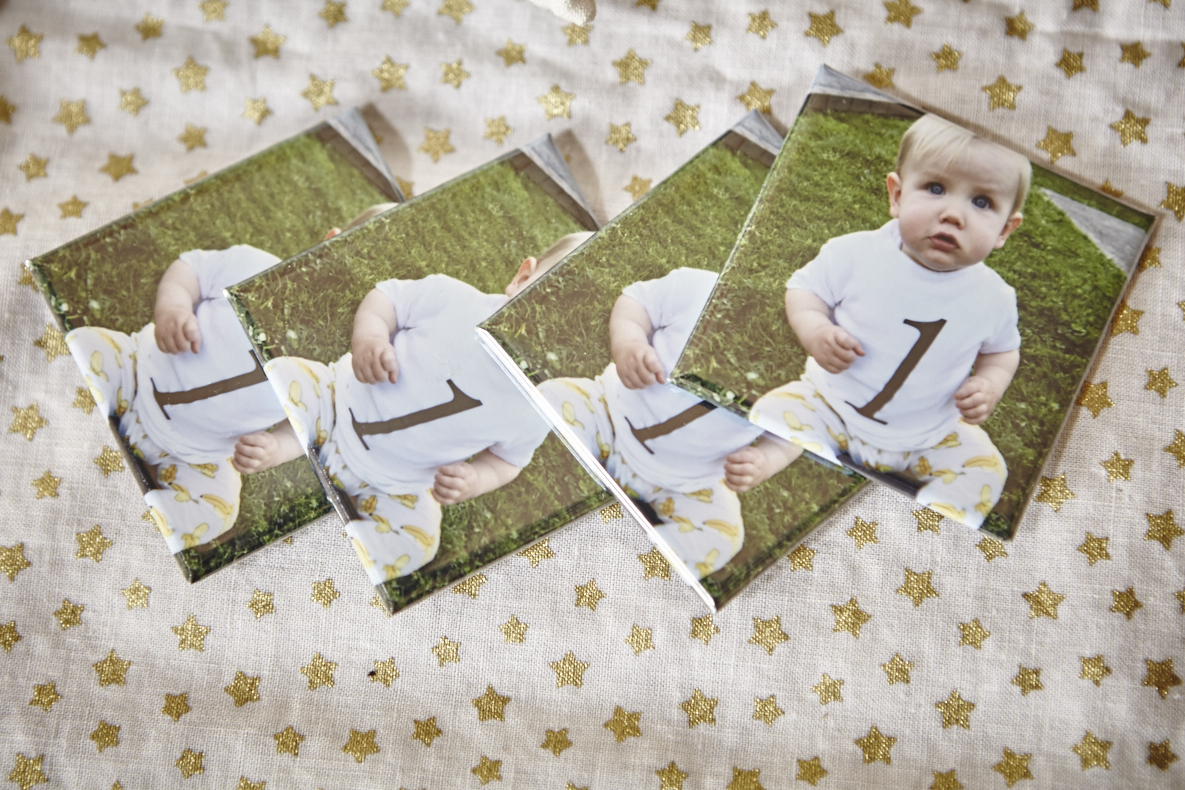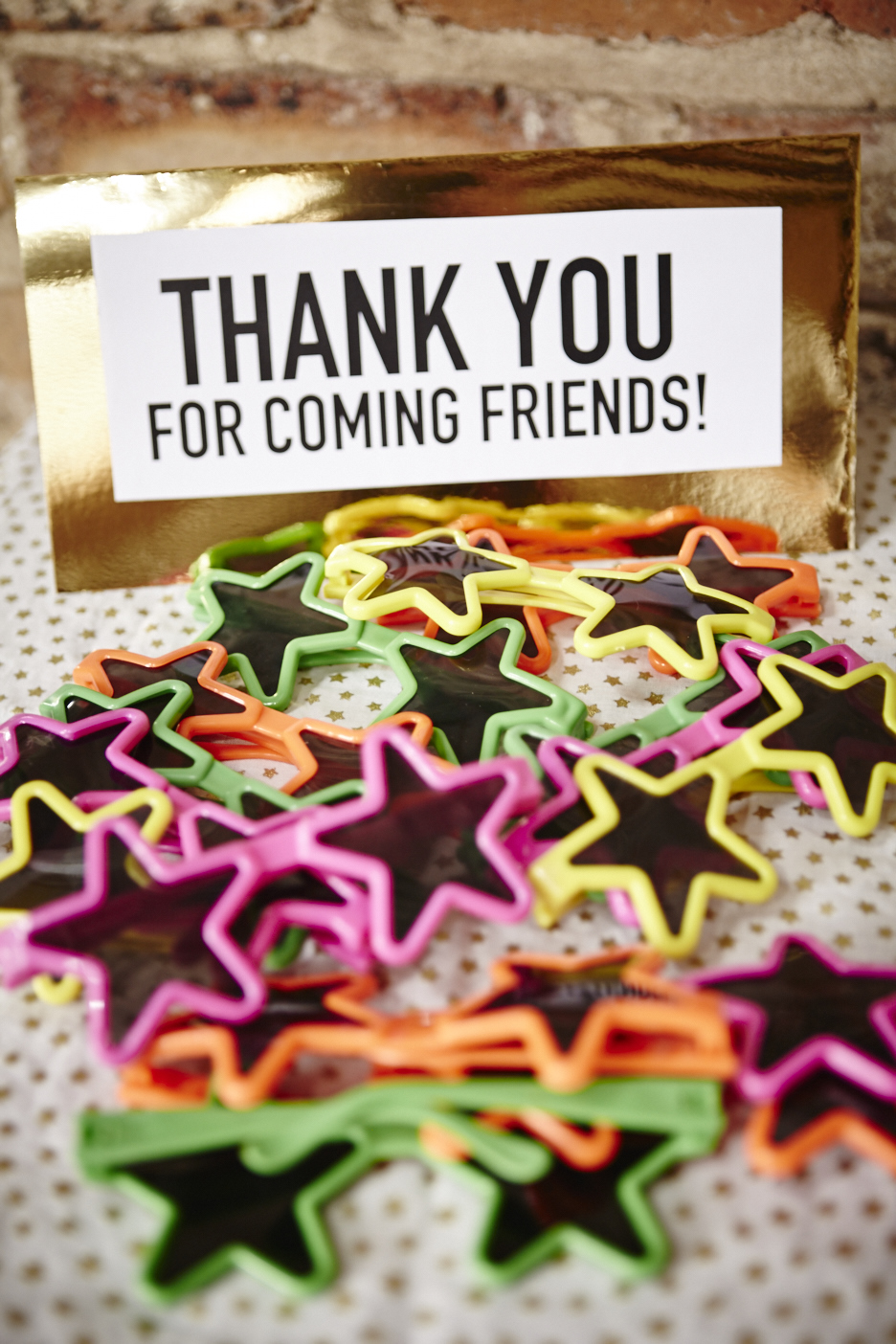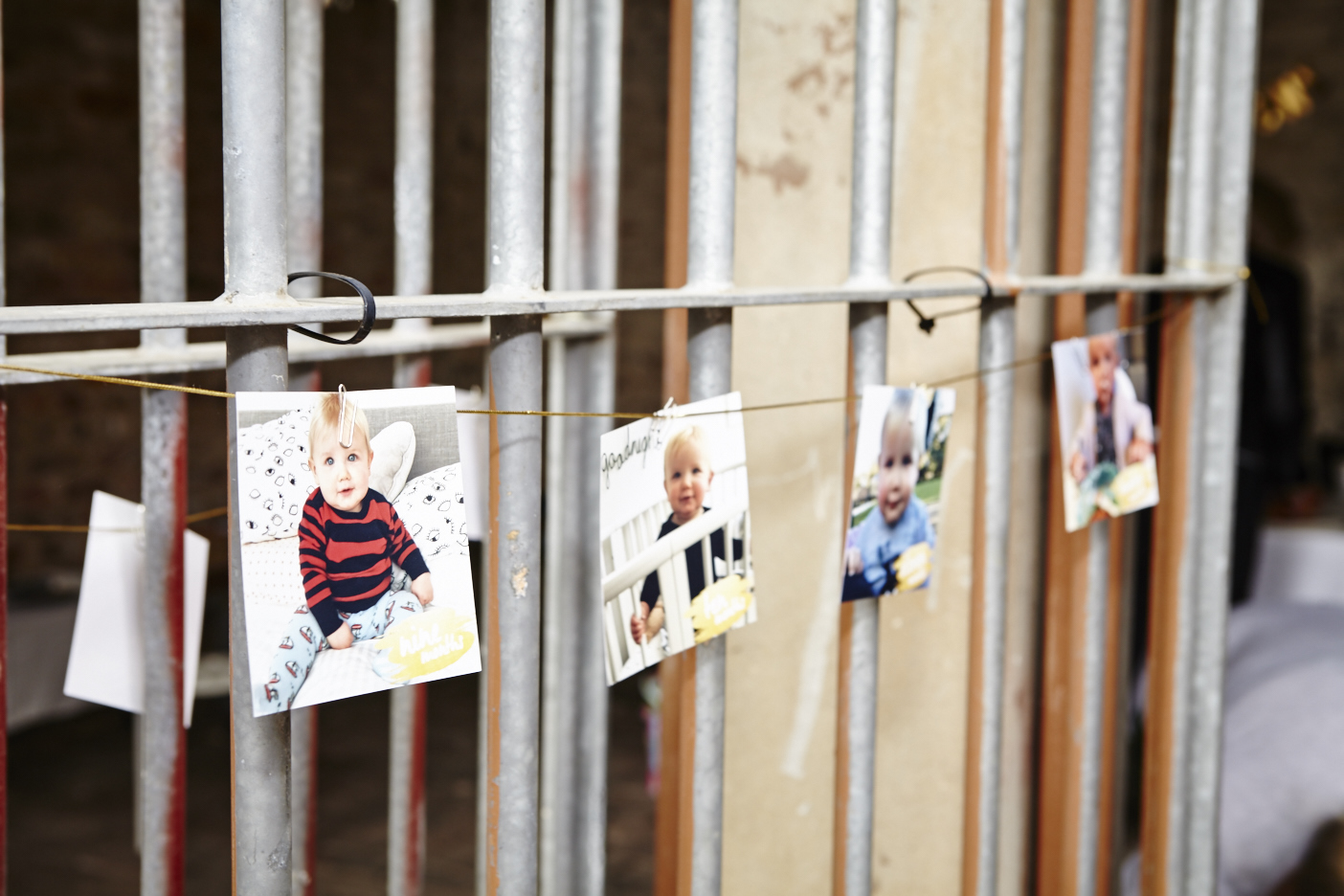 The cake was a delish sensation by the incredible Sweet Mama Cakes with teensy little star and moon cookies on top and hints of gold sparkle throughout.
The Festive Co made the 'Sonny is one' and 'yay' signs (with simple gold card, so easy!) and some star and moon shaped pinatas to hang from the trees. With some added gold paper fans and gorgeous photos of Sonny's first year pegged onto string like bunting, the decorations were complete!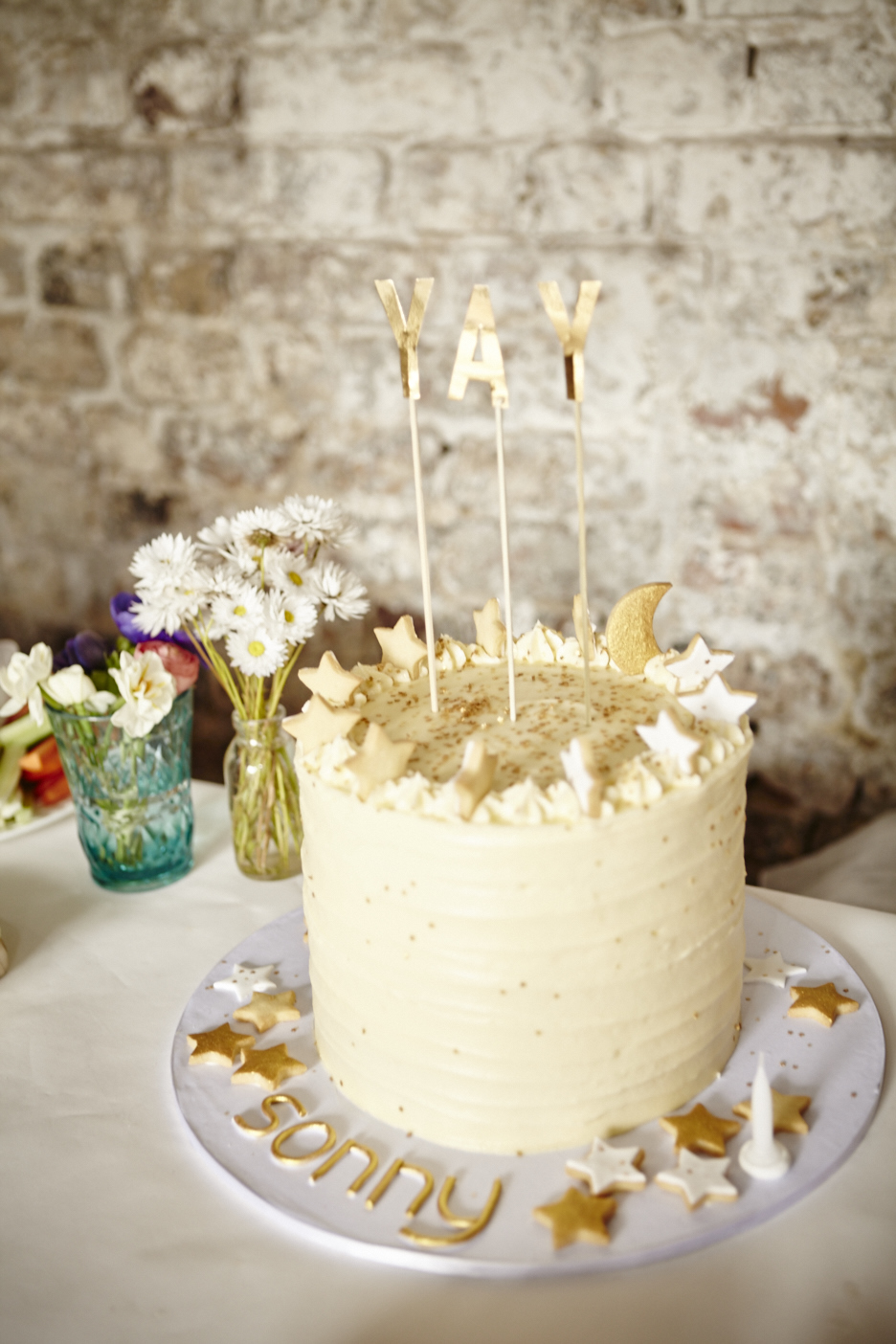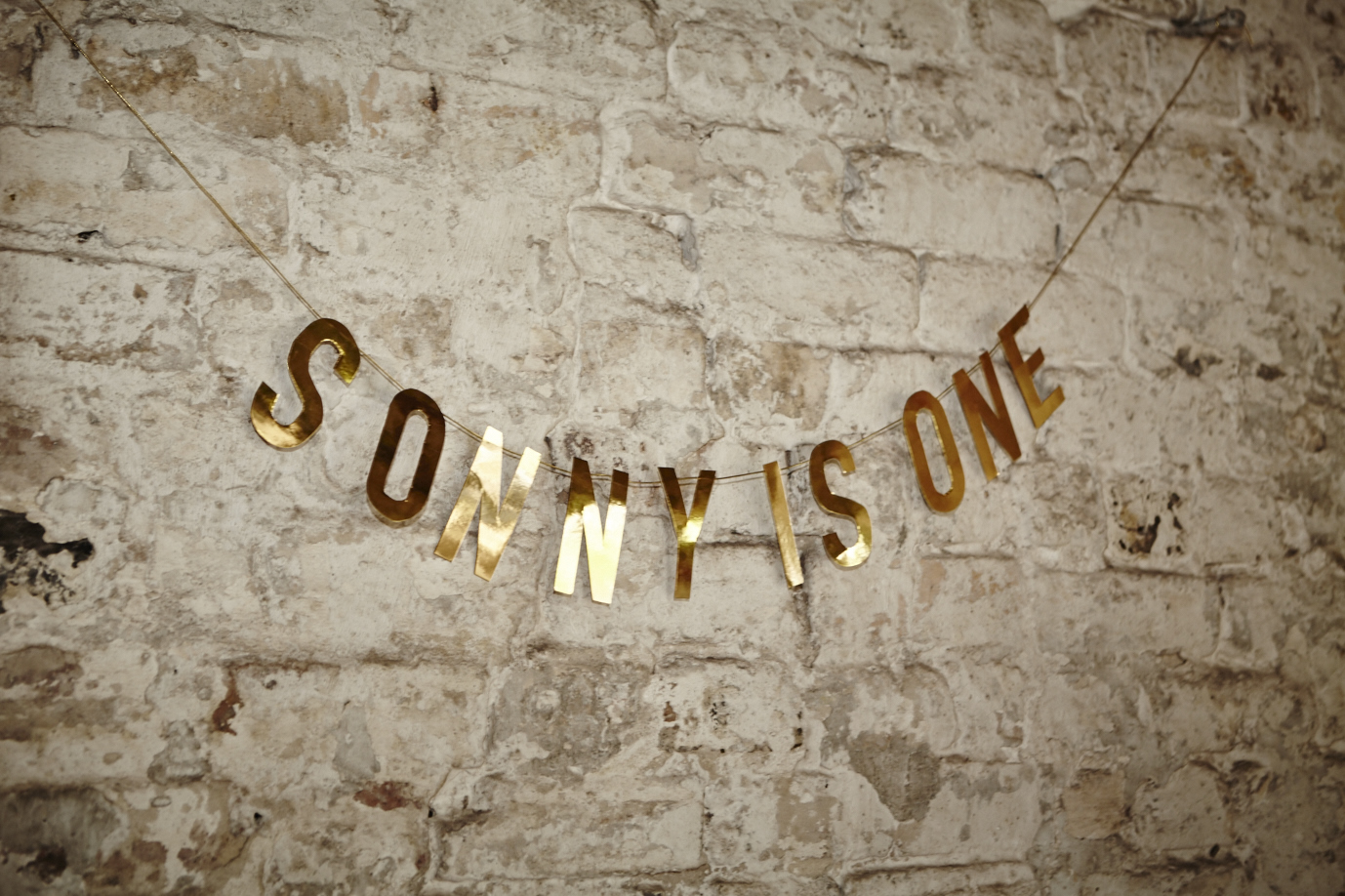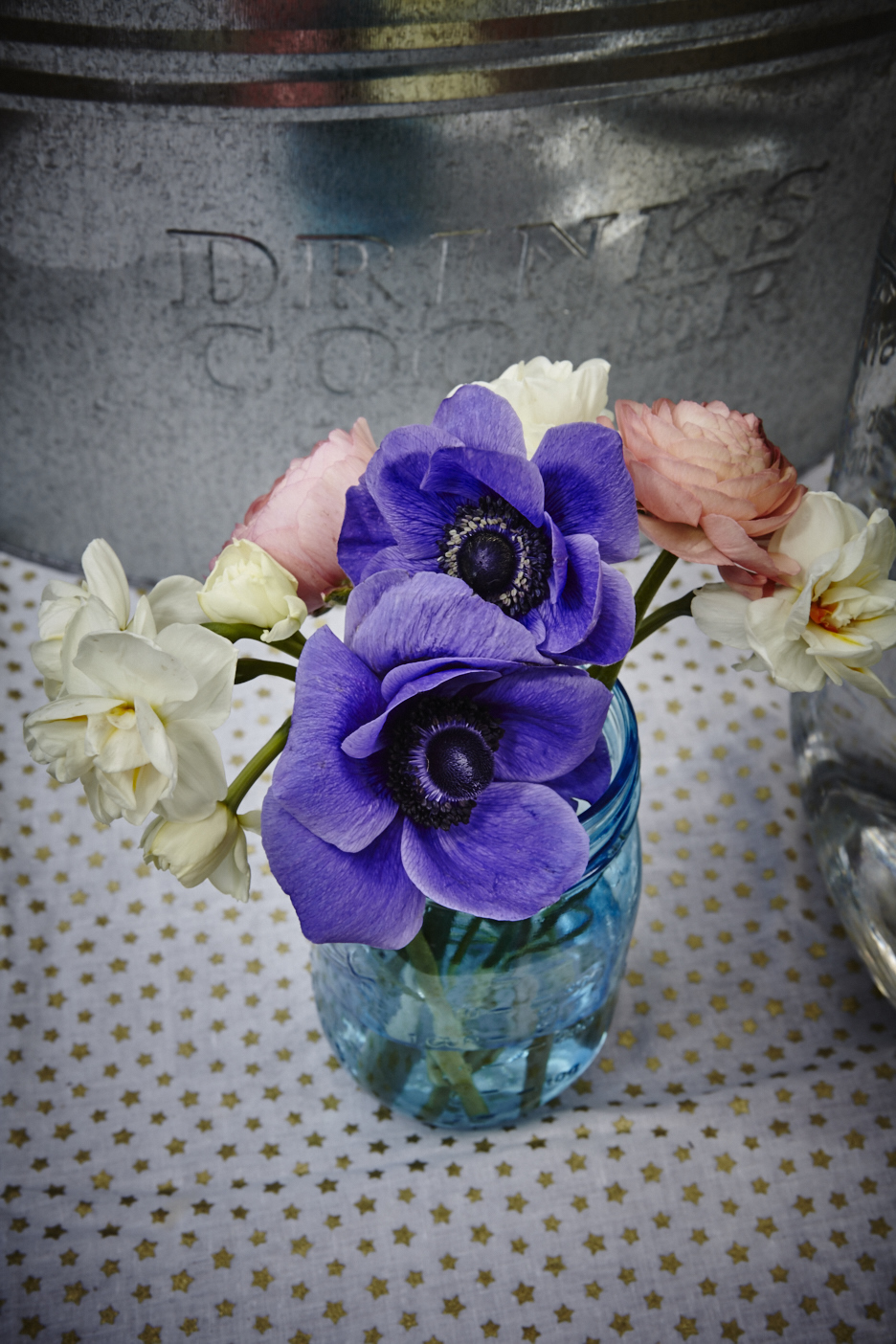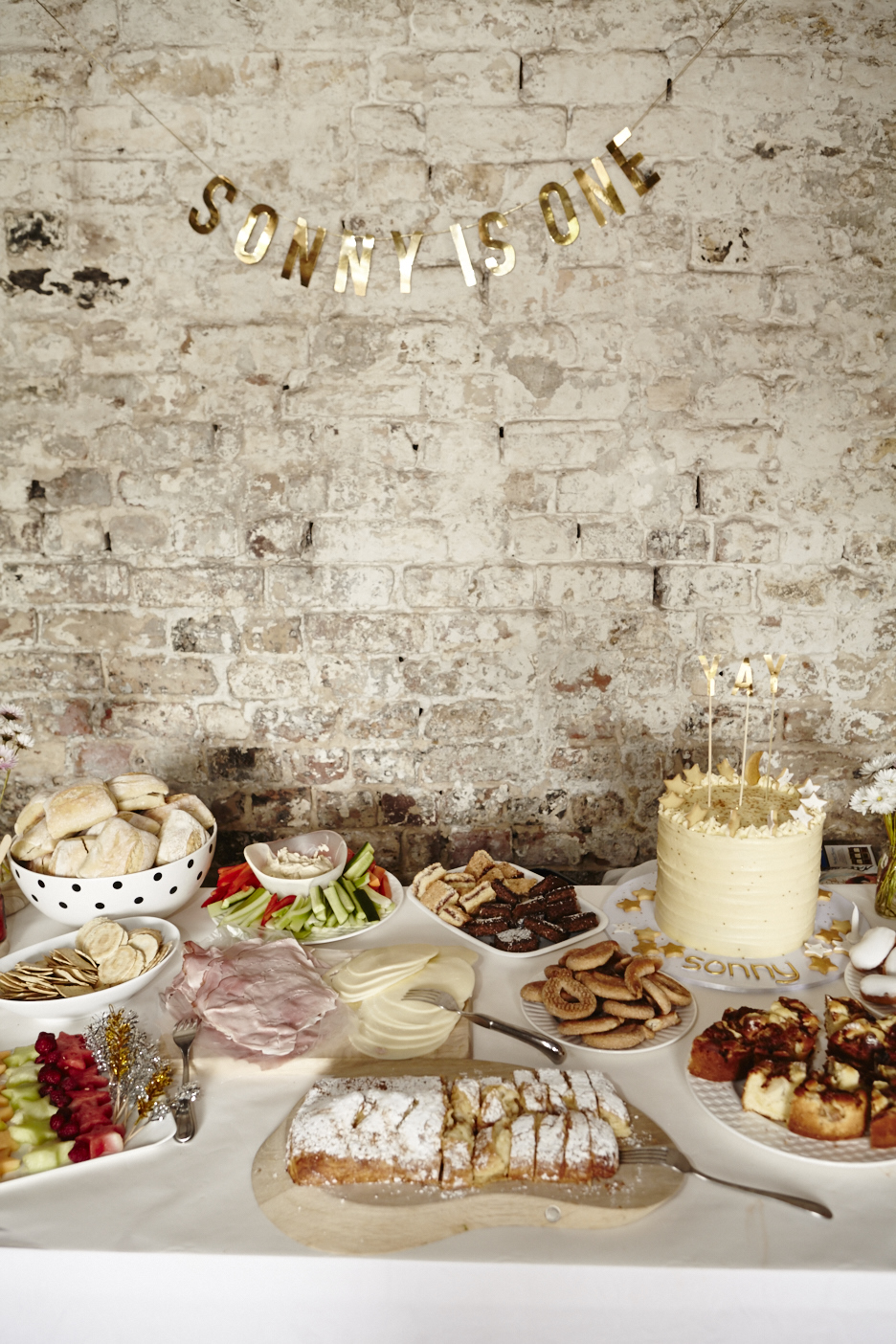 The afternoon tea was a feast of tasty treats from Pasticceria Papa as well as home-made delights and fruit cut into stars (so easy to do with a cookie cutter!)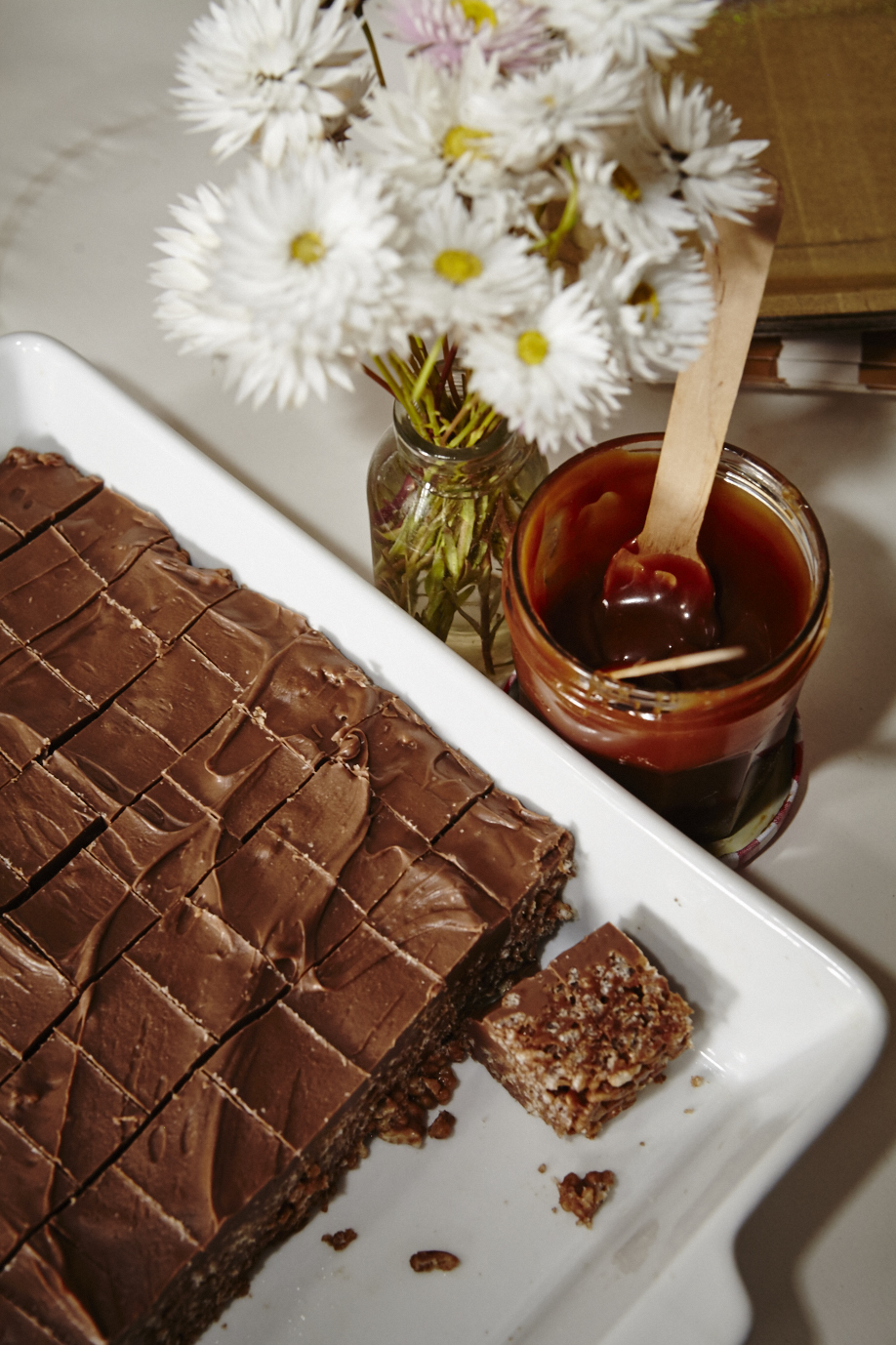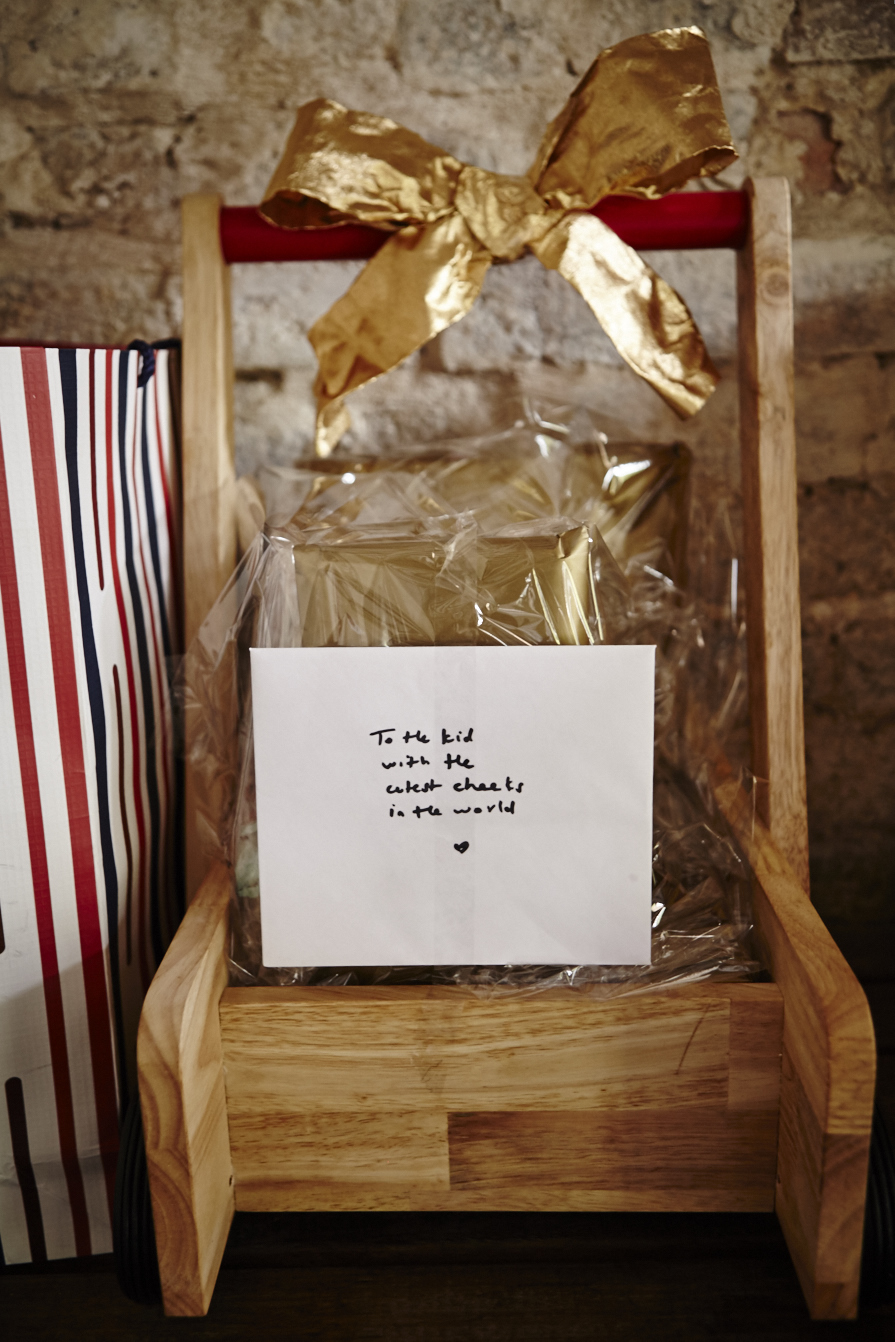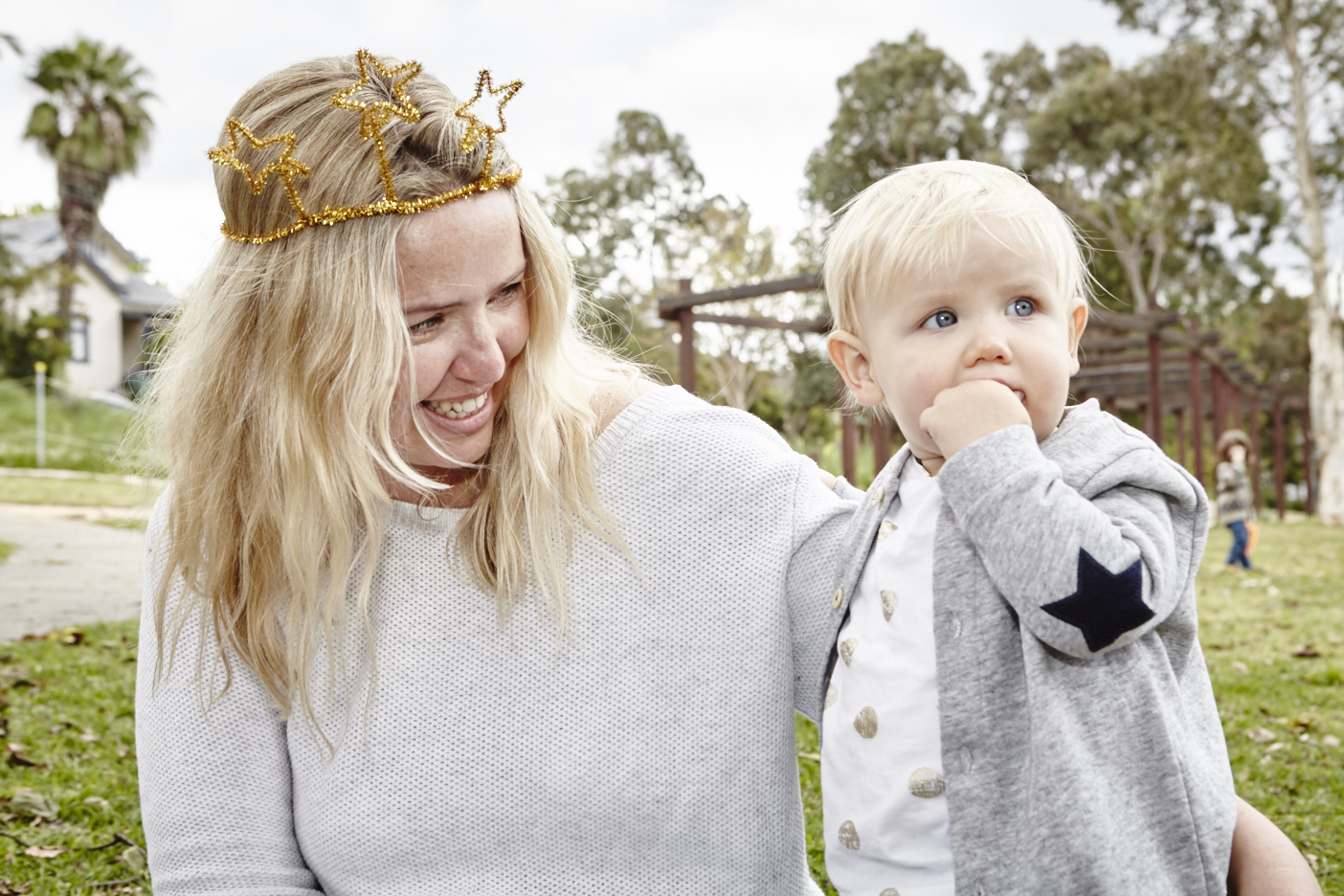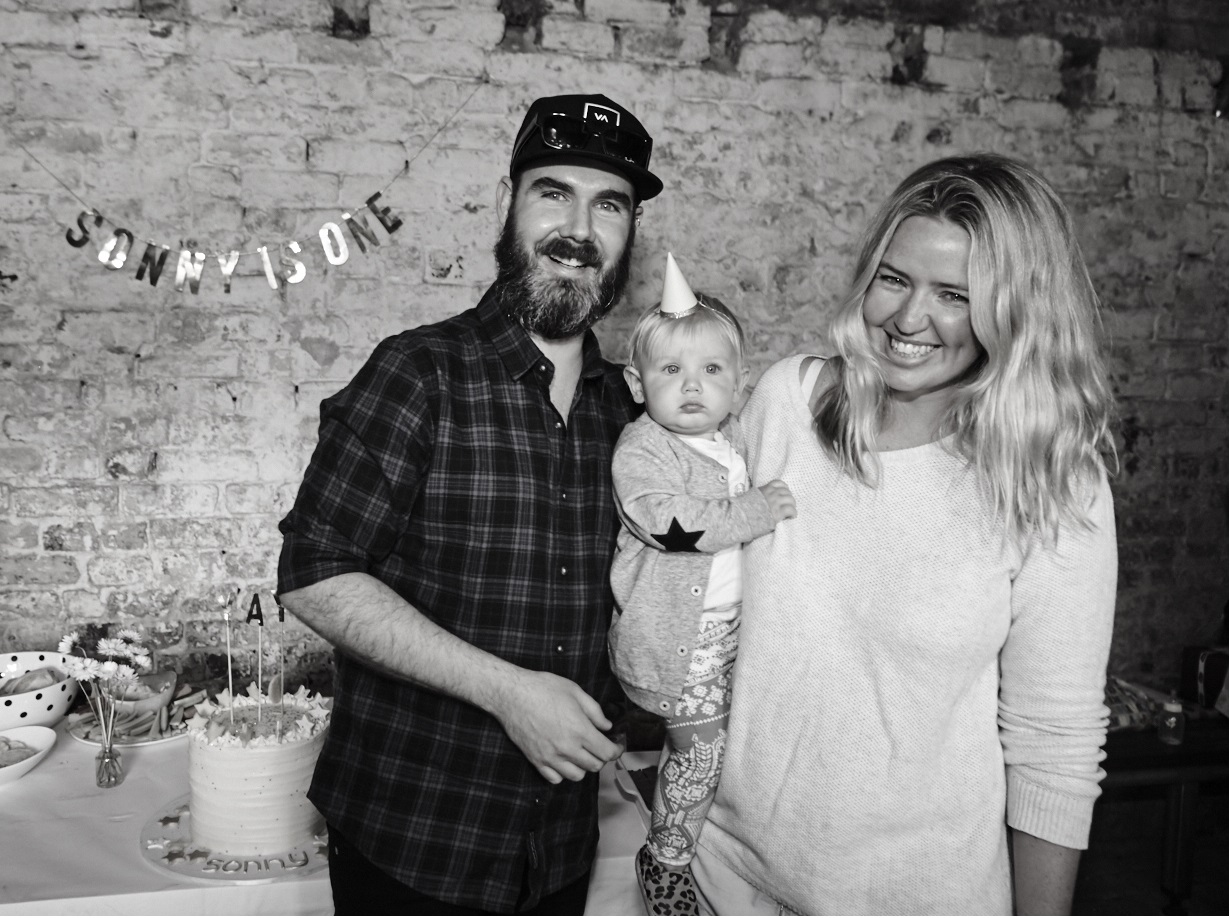 The photos were taken by talented Lauren Trompp! (www.laurentrompp.com) Not only are profesh pics a beautiful keepsake, but they make the perfect 'thank you' for friends and families too.
After the day, send out a gorgeous selection of photos of each guest and of the star of the party of course, to those who attended. The feedback is always amazing, and it's definitely worth considering having a photographer just for an hour at your party to capture the magic.