Hannah's Moroccan 30th
Styling by Alexis Teasdale
Styling assistant: Alex Whiting
Photography: Lauren Trompp
When beautiful Hannah got in touch with The Festive Co and said she wanted a theme party for her 30th birthday, well, I was on board!
No one loves a theme like I do, and this one was right up my alley. With rich, bright colours, oodles of flowers, sweet treats, bubbles galore, tons of fairy lights and even touches of gold sparkle, it was everything I love about parties, in one place.
We started with a magical Moroccan-style tent in the backyard. Using a small pop-up tent, perfect for a small courtyard, it was completely hand draped with gold, cream and pink fabrics. Fairy lights on copper wire twinkled throughout, plus, because I LOVE flowers, we added strings of calendula to the entrance, as well as lots of rugs and cushions for guests to get comfy on.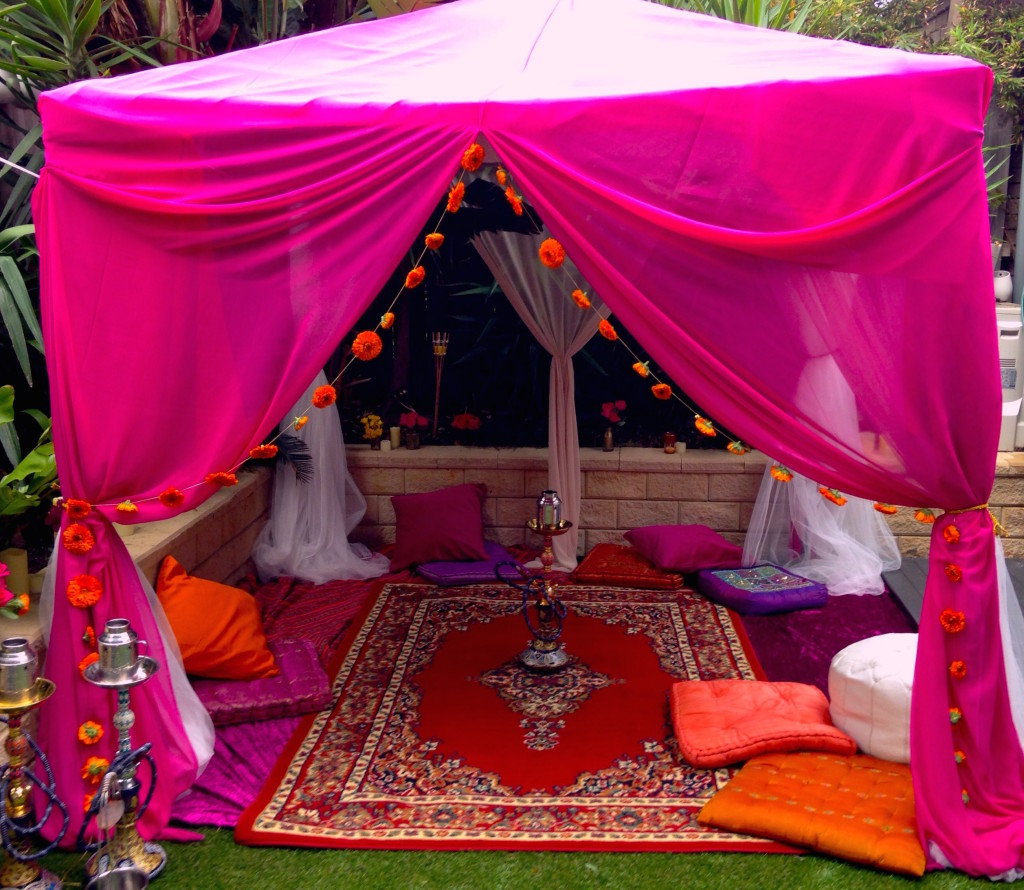 Flowers were a must and covered every surface. Deborah Leah sourced us incredible hot pink roses, sweet peas, bright orange calendulas, carnations, jonquils and tulips. I hand sprayed jars to make them a mottled gold, and added old tin jars and cups collected from market stalls. They were filled to the brim with gorgeous blooms and thanks to the jonquils, the whole house smelt heady and heavenly.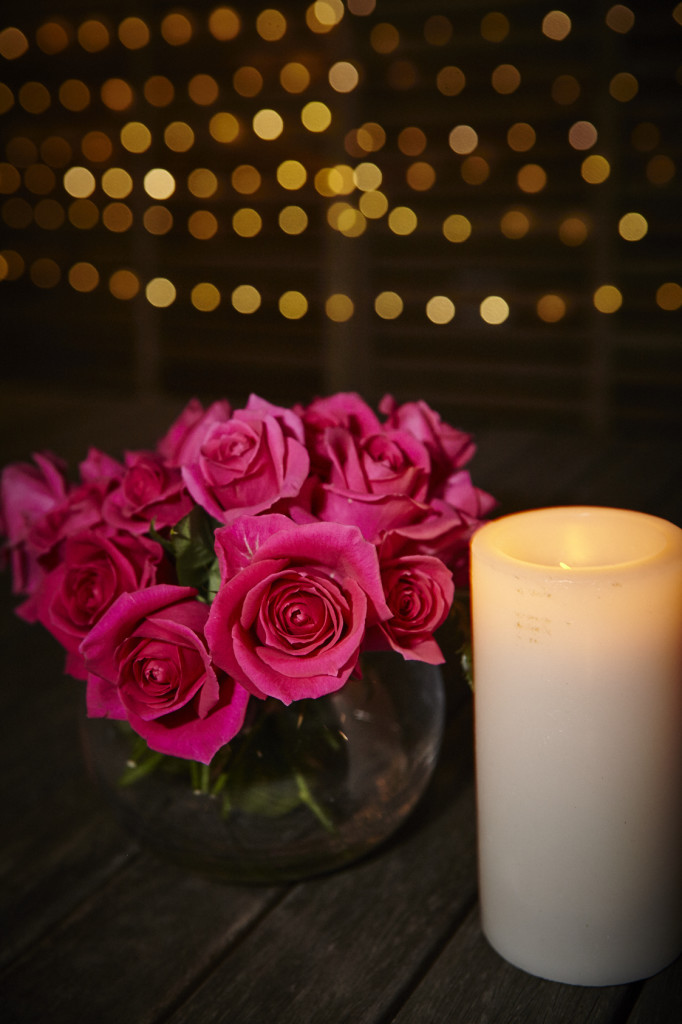 The gorgeous gold cake was made by the talented Anita from Neeta Cake. Painted gold on the bottom layer, with gold 'sequins' on top and gorgeous orchids from Deborah, it was elegant and luxe without being over the top.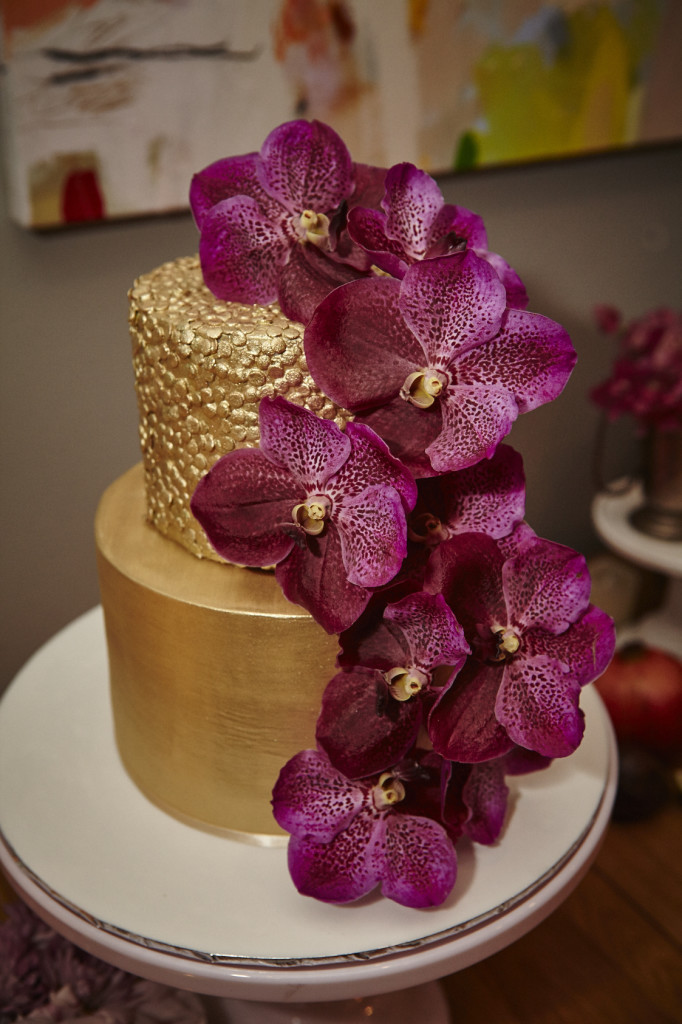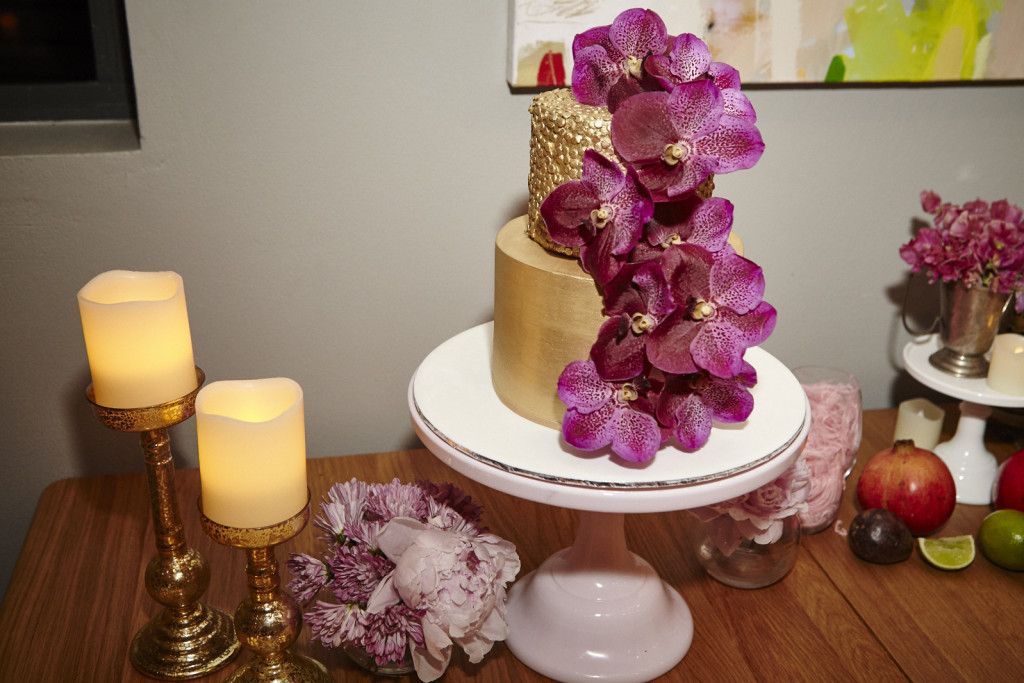 It wouldn't  be a Festive Co party without a little fun which came in the form of the Henna station! Hura from Henna by Hura transformed guests hands, shoulders and arms with intricate and beautiful designs, all different and unique, with added sparkle and colour –  in minutes!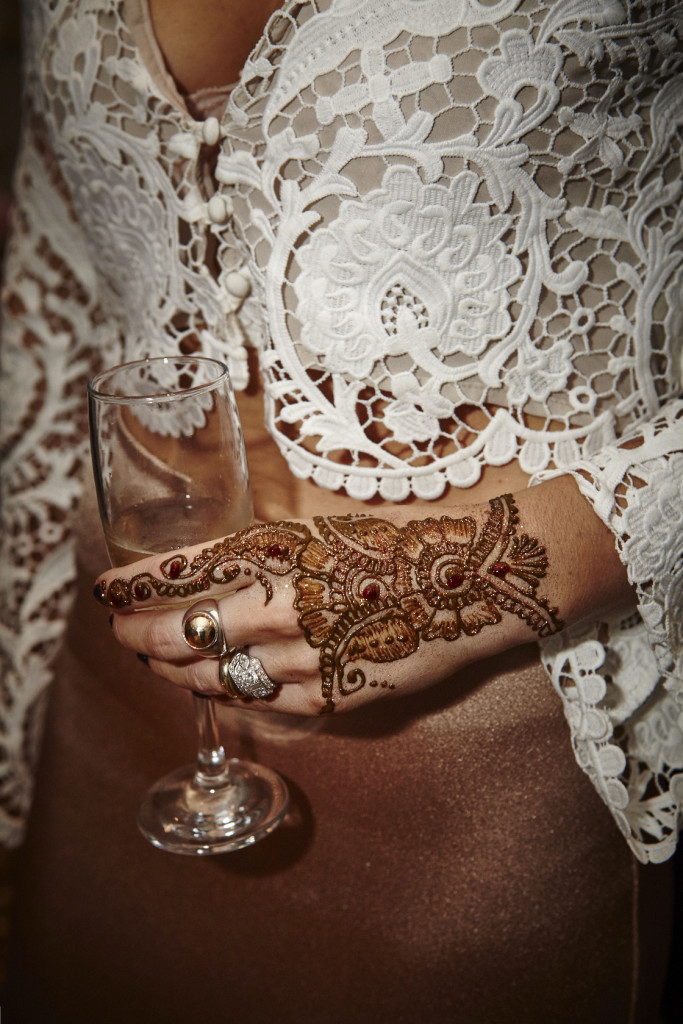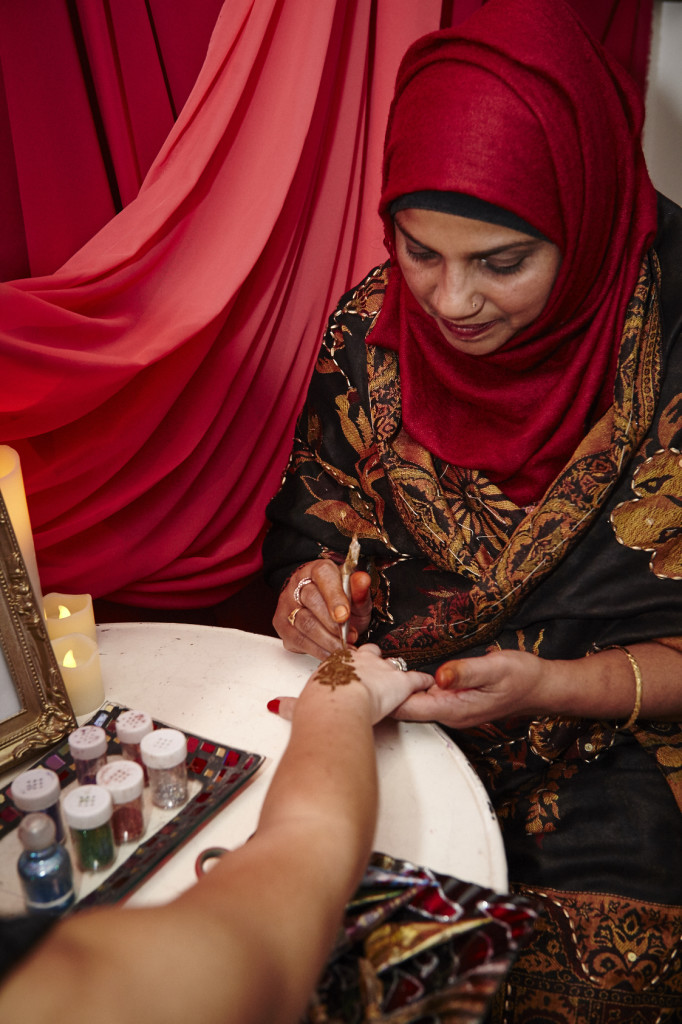 Raphael, from French Fare made delicious food that was presented so beautifully you almost couldn't bear to eat it! With the waiters (complete with Fez hats) passing around the fare on canvases painted with balsamic, it all added to the fancy vibe of the event.
The outside bar featured a pomegranate and tea cocktail, while inside, we set up a Champagne Station laden with goodies to add to glasses of bubbles, including my home made Rosewater syrup.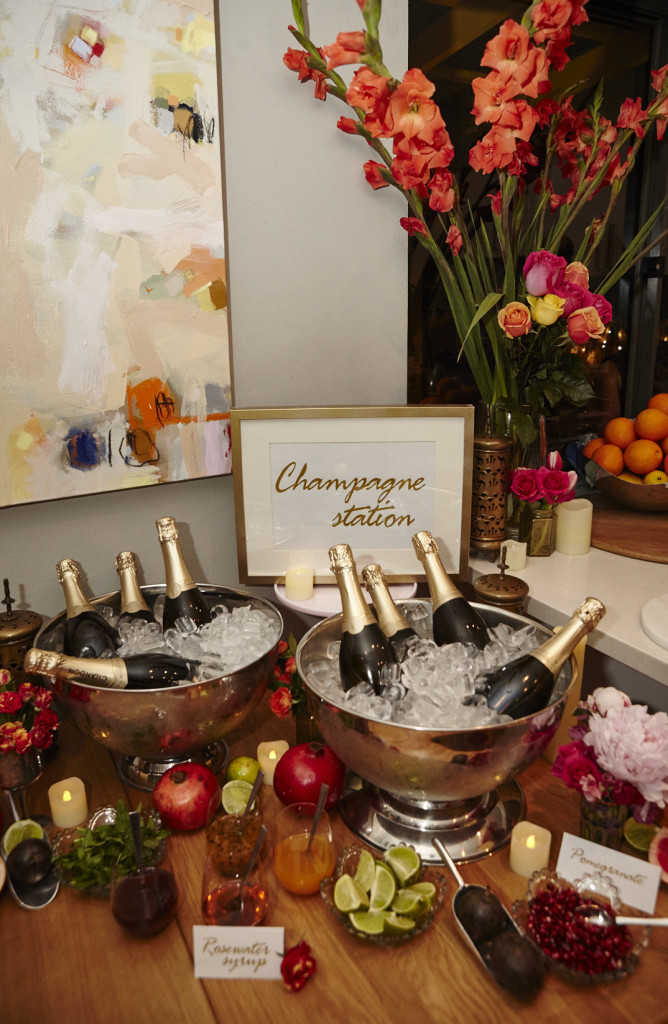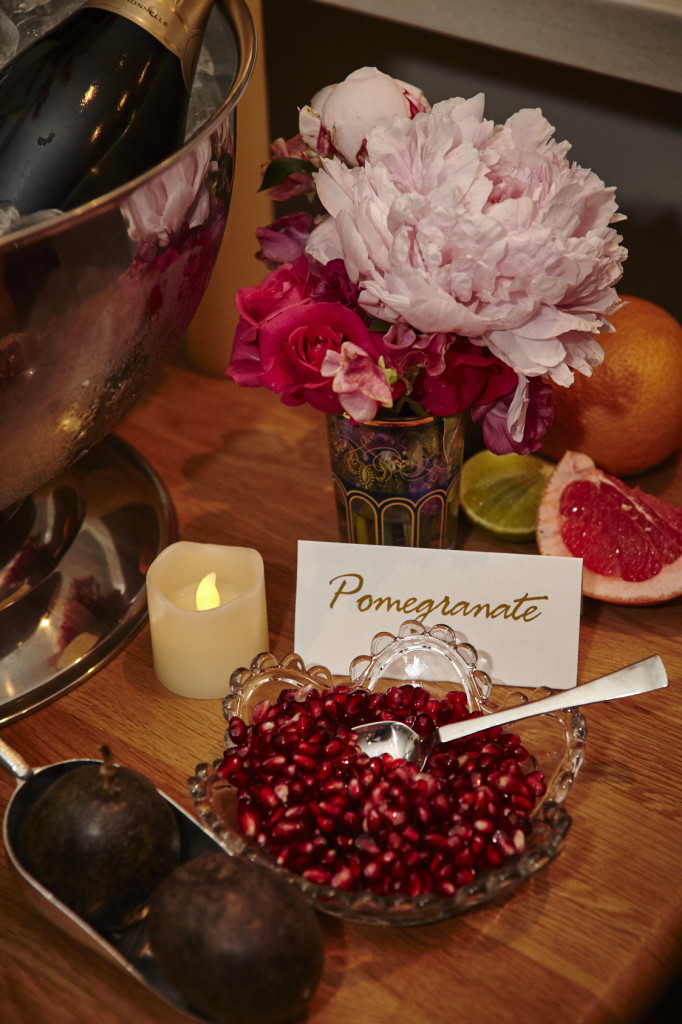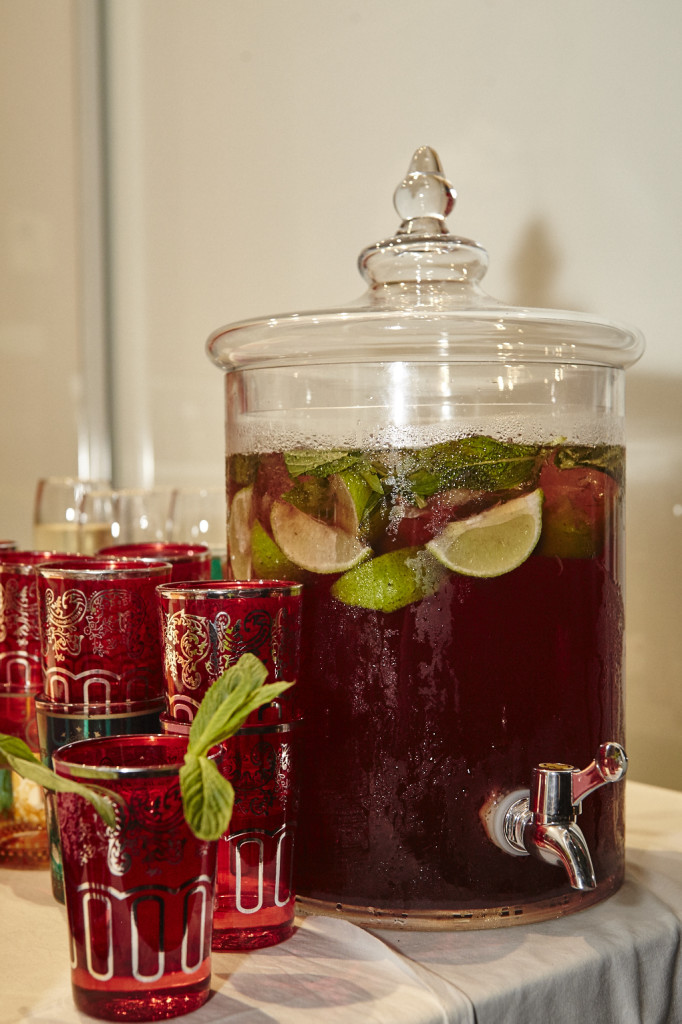 And shoes!!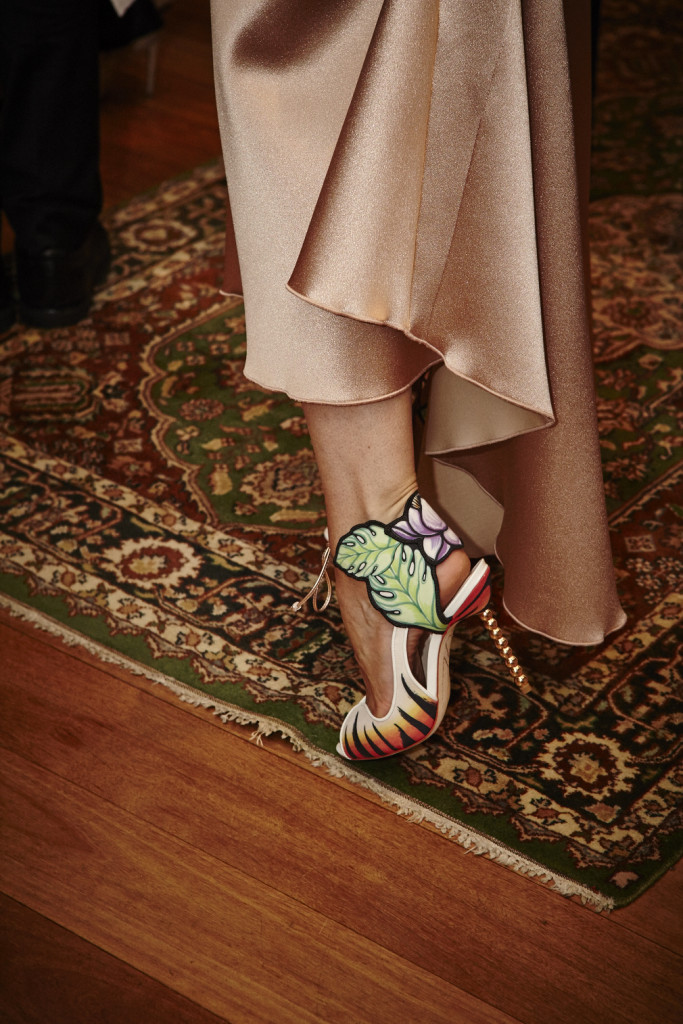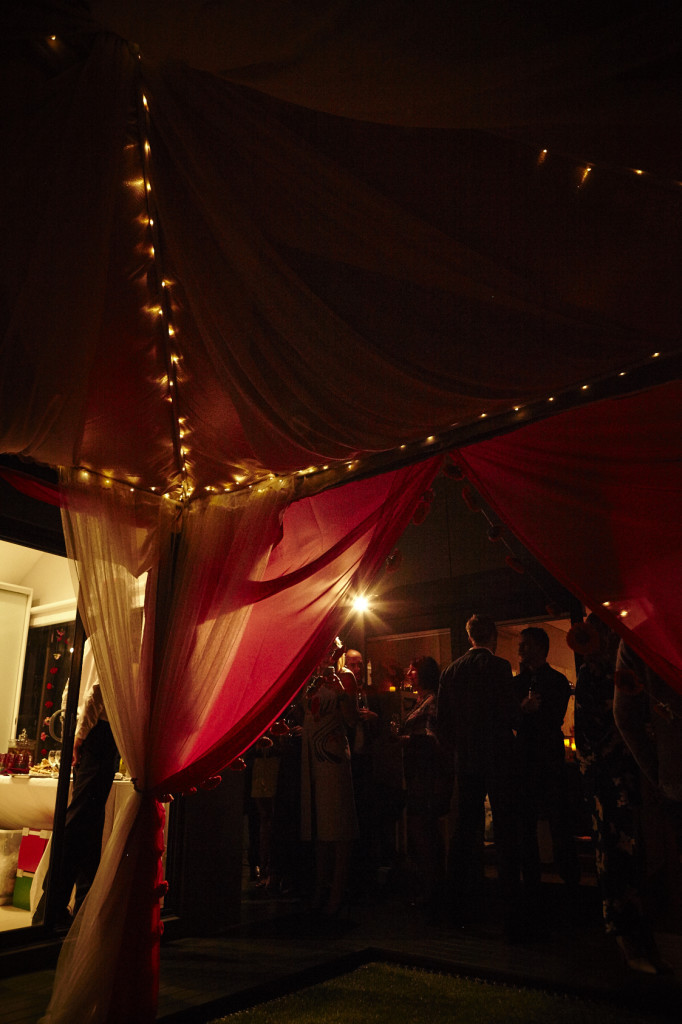 Anything that starts with 'A' party
Styling by Alexis Teasdale
I can't resist an opportunity for a costume party, and my 30th was the ideal excuse. My friends and family went all out with some outrageously Awesome costumes. 

Someone even came dressed as astro turf. Astro Turf!
I went as Australia and whipped up a clip-on-koala covered headpiece to go with my flag dress. 

There were giant glitter letters spelling out 'Gimme An A', tassled balloons from Bespoke Ballonery, a seriously incredible photobooth paper roll, crafted by Written By Hand, late night 'A' themed snack packs, and CD's made by best best friend, featuring only bands whose names start with A.
Natch.