Teddy's First Birthday
Styling: Alexis Teasdale
Photography: Alana Landsberry
When you call your kid Teddy, is there any other first birthday party theme other than 'Teddy bears picnic'?!
I found the perfect venue in a log-style cabin community hall, set amongst a little tree-packed park in Sydney's eastern suburbs.
Being winter and forecast to be chilly, I set up a little picnic area inside for the teeny guests with a picket fence, astro turf and the cutest kids wicker benches from Mini Party People. And I couldn't resist the mushroom table and stools from Tiny Tots Hire.
Did you know, there are NO bear pinatas in all of Australia at the moment? True story. So instead I found a monkey shaped one, moved the ears to the top and created a new face for it. The kids all took turns pulling strings for the bottom until all the lollies fell out. A much safer option than wacking it with a stick.
Afternoon tea was all about tables laden in goodies, one for 'big' bears (the grown ups) with platters by Dan The Man, and one for 'baby' bears with homemade honey sandwiches, popcorn cups, fairy bread and carob bears.
It wouldn't be a Teddy Bears Picnic without the song lyrics which I made into felt banners, along with a felt 'Pin the bow tie on the bear' game and little name tags for the little guests bear friends so no one got lost.
I made the bear cake myself (I was inspired by talented Coco Cake Land) after two (very essential) practice attempts. Who knew it was so hard to find the perfect shaped biscuit eyes and ears?!
Favours were bags of Tiny Teddies (an iconic Aussie biscuit) for the littlies and jars of honey for the grown ups. So everyone big and small went home with a whole lot of sugar. Oops!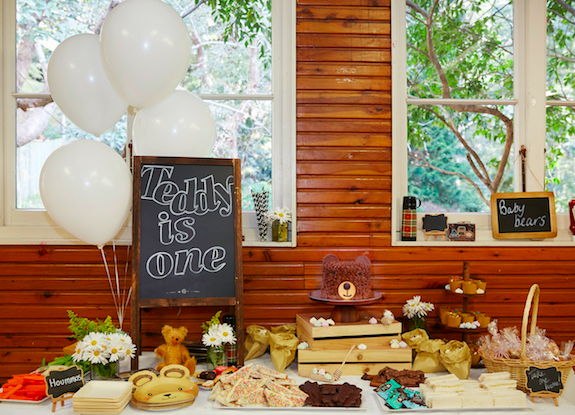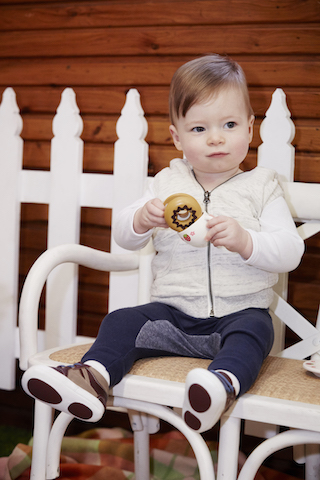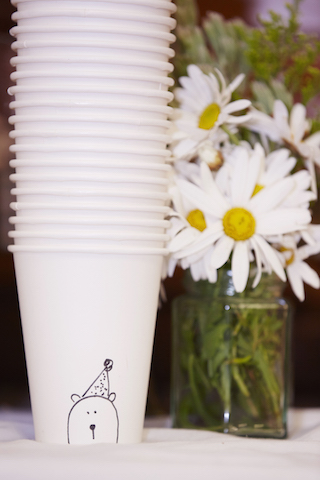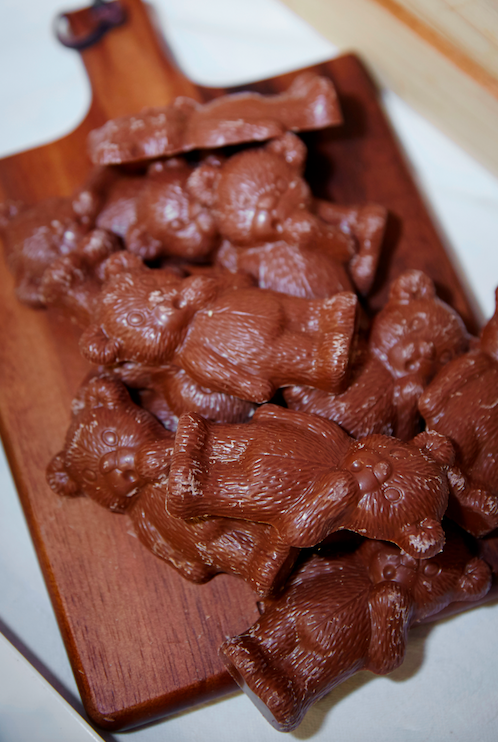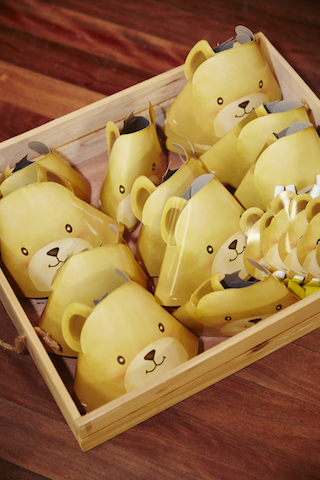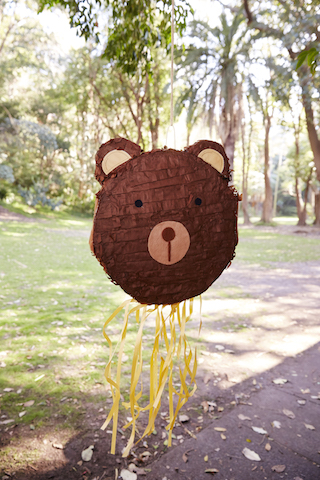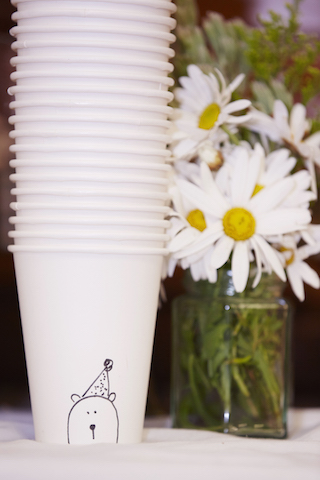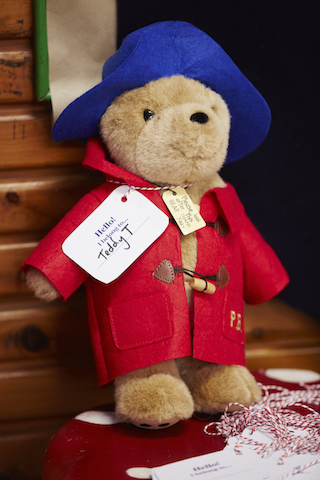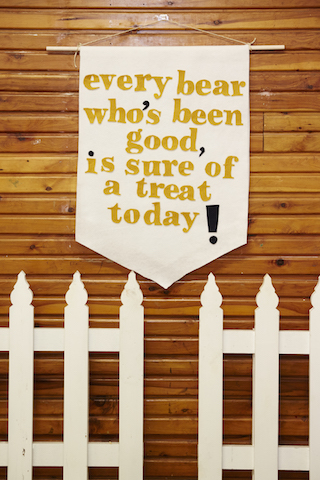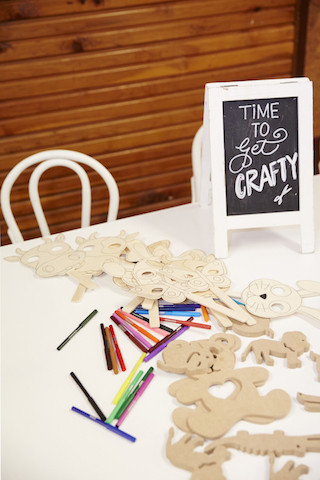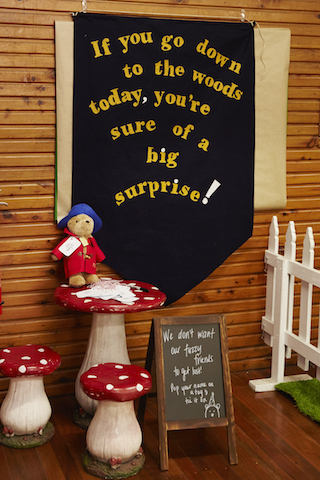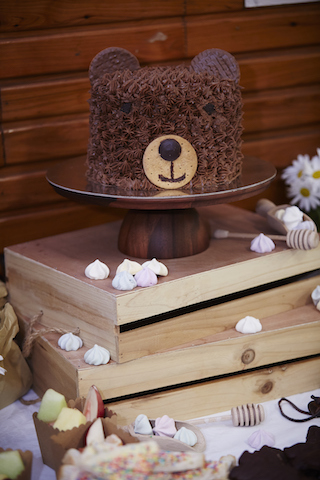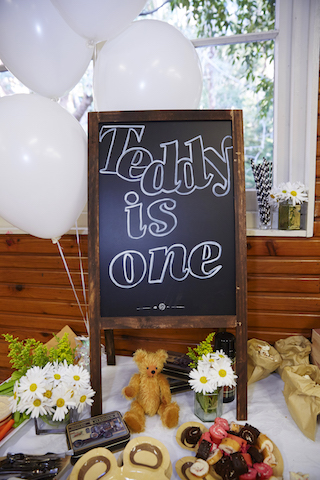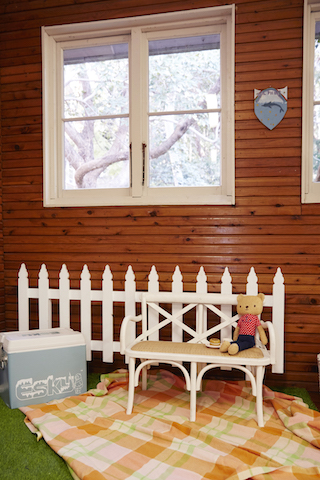 Sonny's Naming Day
Styling: Amy Starr & Alexis Teasdale
Photography: Andrew Finlayson
Location: Petersham Oval, NSW
Little Sonny's naming day theme was sunshine, of course! One small problem… it rained for the week leading up to the party day.
But with some crossing of fingers and lots and lots of refreshing bom.com, the sun came out just in the nick of time!
I was beyond honoured to be asked to be one of Sonny's godmothers and it wasn't long before Amy and I started planning a fun,  sun-filled celebration for him.
After choosing the theme, Amy sourced the favours – mini sunnies for the bubs (cute!) and adorable sun-cookies by Sweet Mama Cakes.
The invitation by Letters From Belle was a clever illustration of Sonny wearing his signature sunnies, which we replicated throughout the day on straws and paper cups for the kiddies.
As with everything we do, there had to be a Photo Booth! I crafted jumbo streamers from crepe paper that doubled as a backdrop for the food table too.
When it came to afternoon tea, we filled the table with delicious goodies from cheese platters to mars bar slice, and hand wrote the names of each dish on craft paper.
Then it was time to string up some hand-made paper tassels, throw out some yellow canvas for the babies to roll around on, fill vases with dahlias and daisies, and start having fun.
A perfect sunshiney day for a perfect little boy.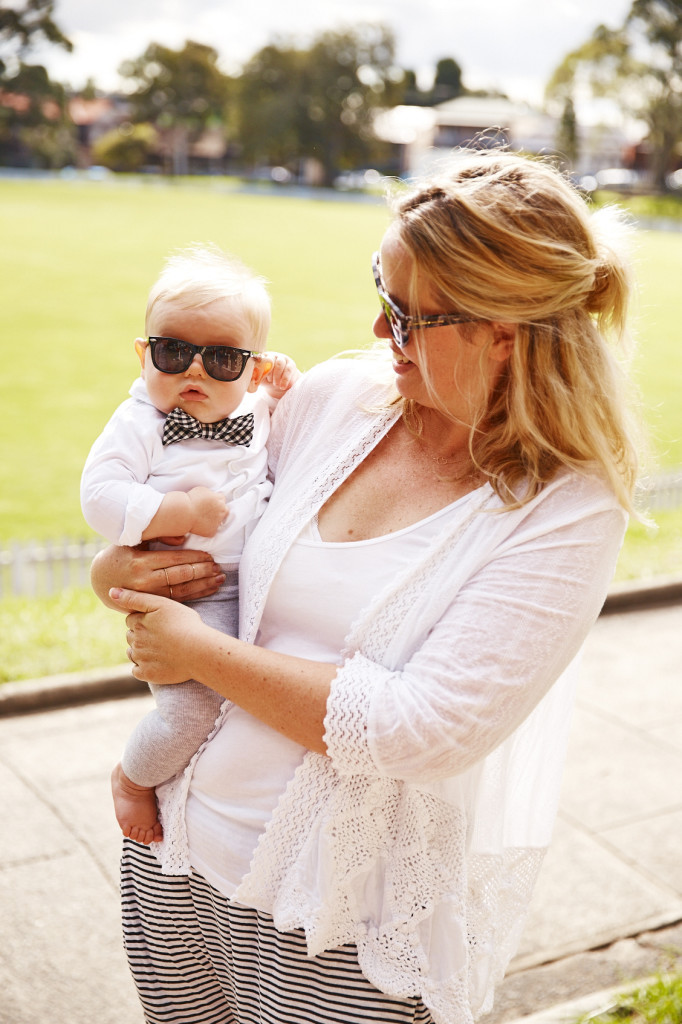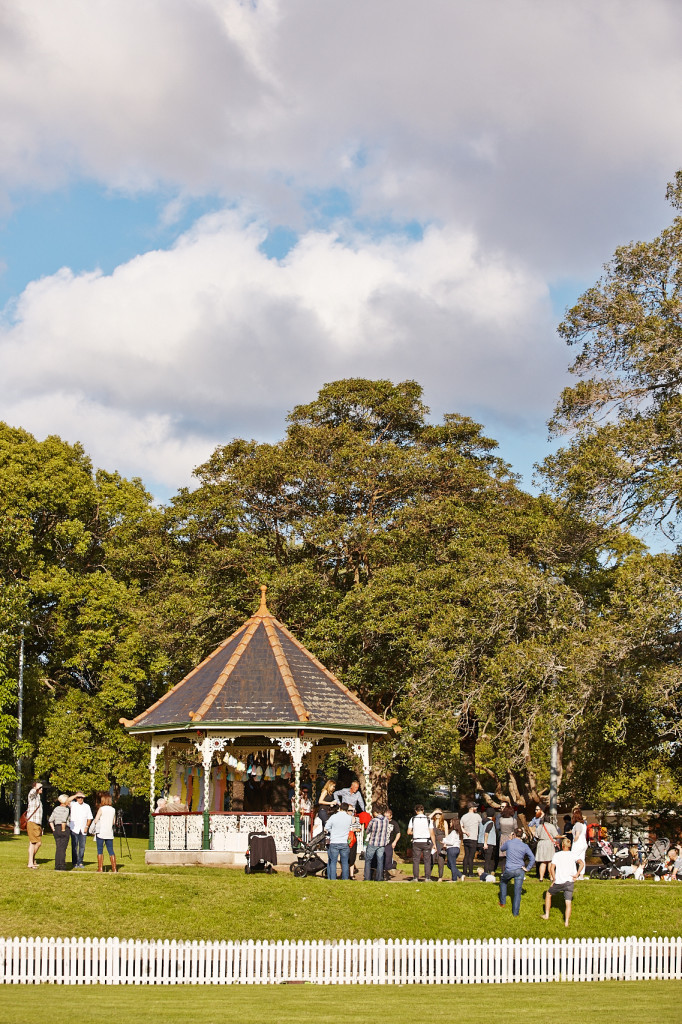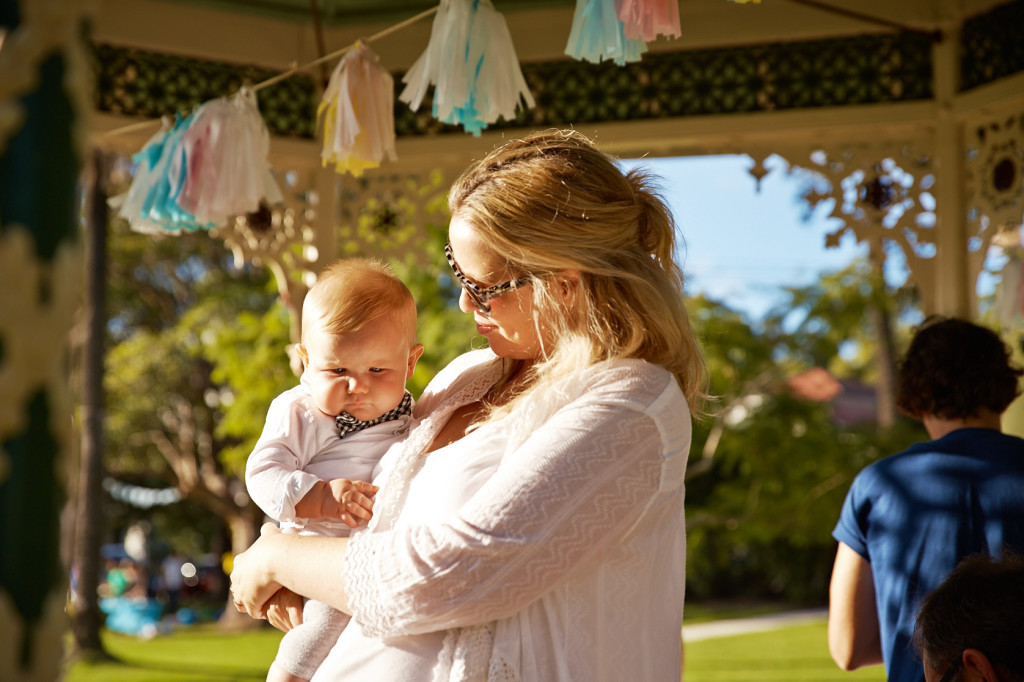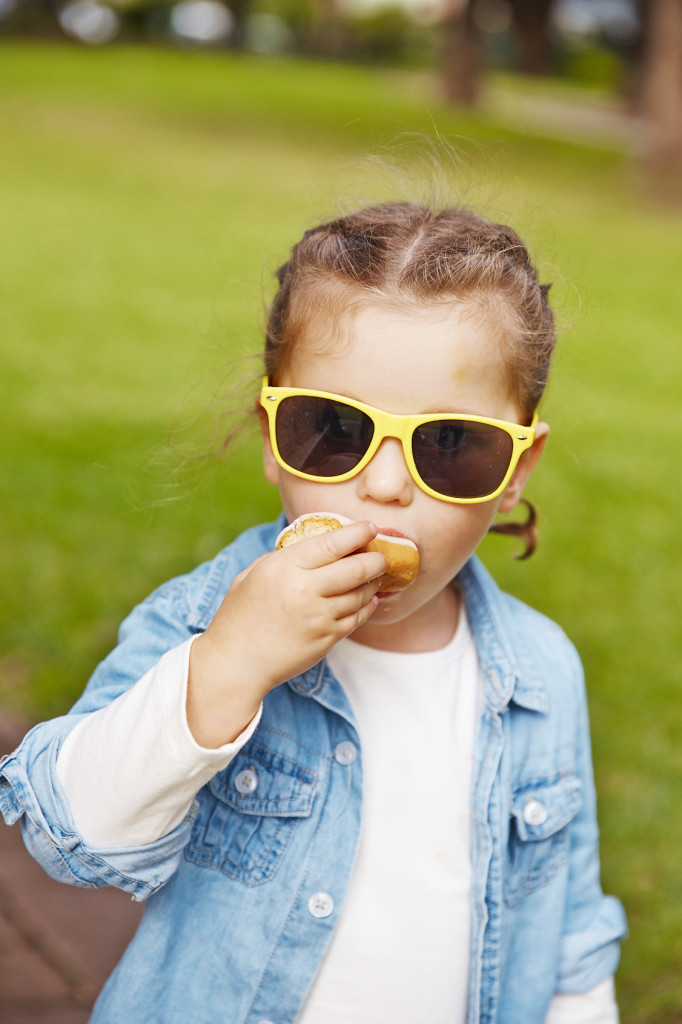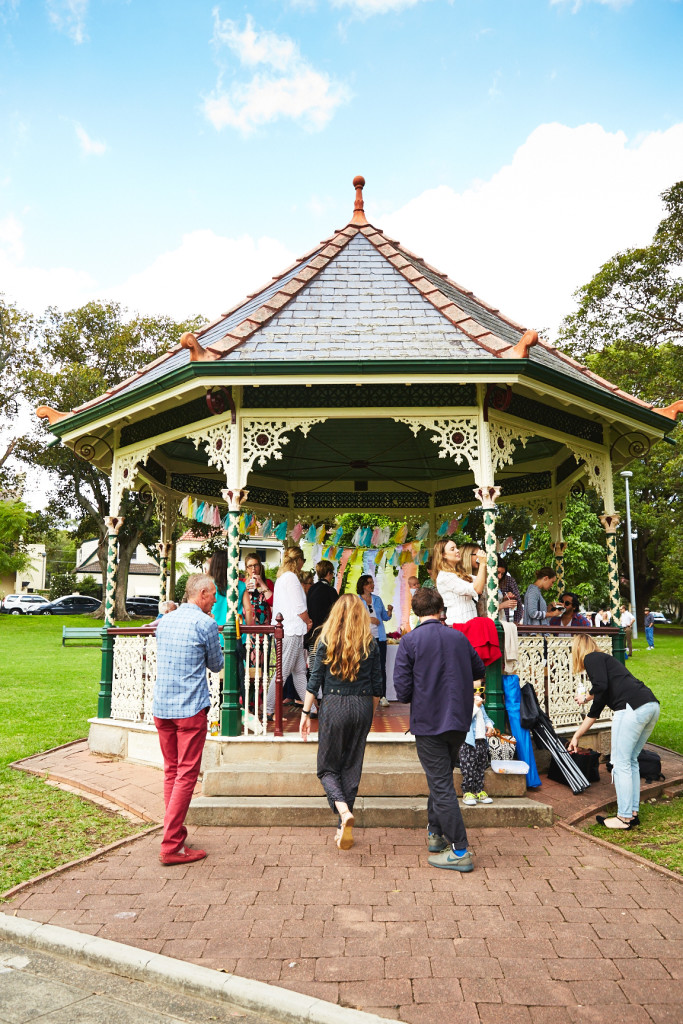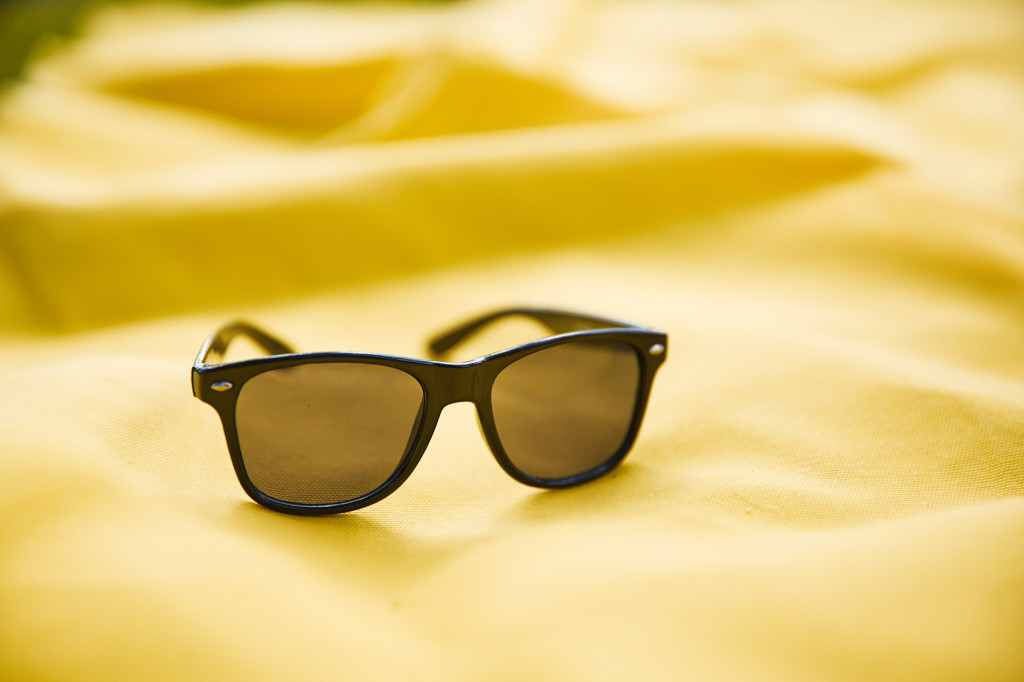 Chloe's first birthday party
Creative Director: Alexis Teasdale
Stylists: Alex Whiting and Sara McClean
Photographer: Heidi Boardman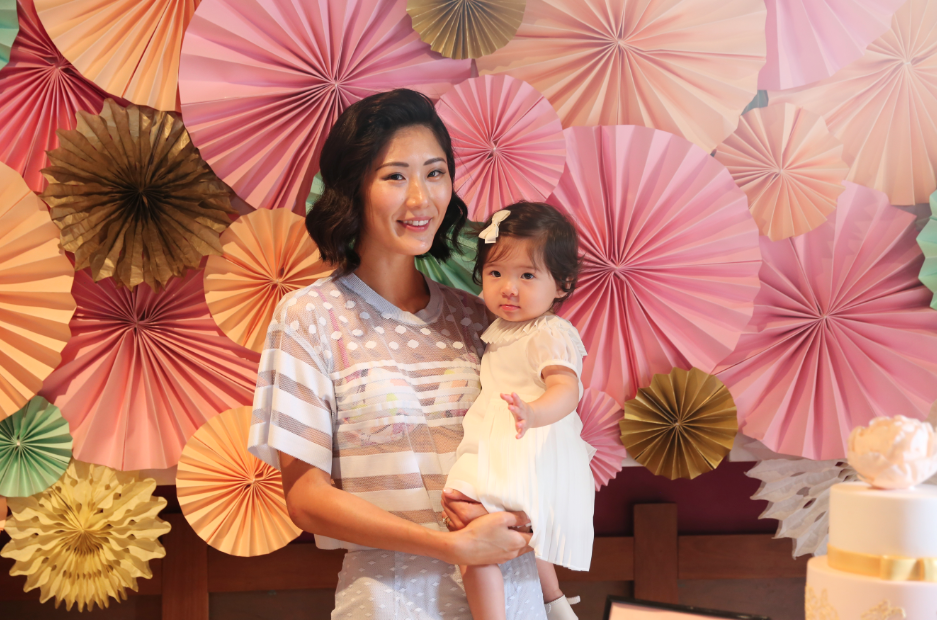 I love kids parties. The colour! The fun! The tiny little smiling faces!
I was absolutely honoured to style beautiful Chloe's first birthday party. Her gorgeous mum Jane explained to me that Korean first birthday parties are one of the biggest and most festive celebrations, with lots of beautiful traditions.
My favourite is the Doljabi ceremony, where items each representing different paths the child might take in life, are laid out on the main table. Then the little one is dressed up in a tradition Korean gown and held on the table so they can 'pick' their path by choosing an item (like a whisk for a chef, a paint set for creativity or money for a wealthy life etc) I love it!
This meant that the main table was the focus of the party and the place where lots of photos are taken, so I went all out with a hand-made pinwheel backdrop. On the table were five traditional Doljabi towers, which after some serious Googling of how to prepare, I made out of mini pinwheels and scalloped card to match the theme.
The table also featured a gorgeous birthday cake by the oh-so-talented Hello Naomi, and Chloe's name in little jars of rice, for good luck.
As it's bad luck to have fresh flowers on the main table, instead we created a 'flower market' off to the side with buckets of gorgeous blooms by Deborah Leah Flowers. Guests could then choose their favourite stems from the market stall, and The Festive Co team wrapped them up as a take home gift.
To make sure the little ones were happy, there was a lolly bar as well as a drinks dispenser and handmade straws featuring Chloe's adorbs face in her traditional Korean cap.
Heidi Boardman beautifully captured the day with all it's colourful fun.
A big thank you to my 'Festive Co Fam' Alex Whiting and Sara McClean for styling on the day, and to Chloe's mum Jane for letting us be a part of this special milestone in her life!
Mexican Fiesta first birthday party
Styling by Alexis Teasdale
I'm a bit late to the party (pardon the pun) on this fun celebration I styled last summer!
Gorgeous little Jones had a Mexican theme for his first birthday complete with giant Pinata letters made by moi, a super cute cake by Hello Naomi, totally delicious catering by Cantina Movil, personalised bunting from etsy and lots of other little touches.
 It was a hot, hot, hot summers day which suited the theme perfectly!