DIY BEAUTY PINATAS
27 Nov 2014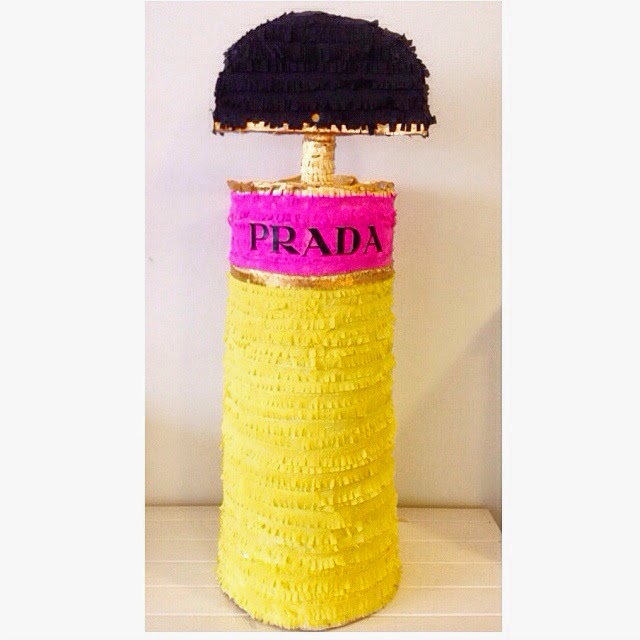 How fun are piñatas!? The colour! The ruffles!
The promise of goodies spilling out!
I was thrilled to make these custom piñatas for
 Trimex Australia's
 Mexican themed Christmas party.
 Seeing as they distribute so many gorgeous, luxury fragrances and
beauty products, we decided I would transform three of their prettiest products, Prada Candy and Versace Bright Crystal fragrances and a Laura Mercier lipstick, into piñatas.
Fun!
After building the bodies and lids in cardboard, it was all about hand-cutting
the crepe paper frills and logos and going about gluing it all together.
A super fun and super festive project to round out the year!*More pics from the party to come soon!*