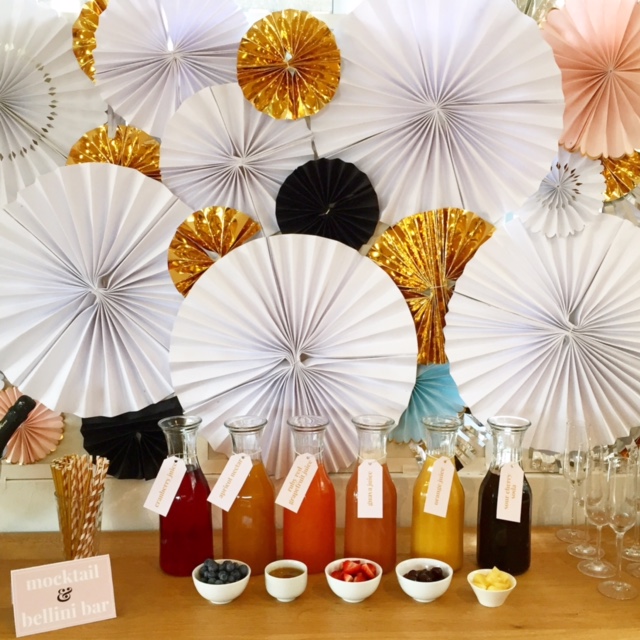 Styling and photography: Alexis Teasdale
This particular shower was all about a laid back arvo with friends. No games or baby stuff, and instead lots of champers, mocktails and delicious treats.
Buuuut it's me, so of course there had to be a few more details than that!
My jumping off point was the baby's last name… Cherry! Of course there had to be cherry themed food and Poppy's Pantry Catering made a seriously amazing afternoon tea. As well as the chocolate cherry-cream cake, there was a cherry-ripe slice, cherry cheesecake panacotta and cherry tomato caprese bites.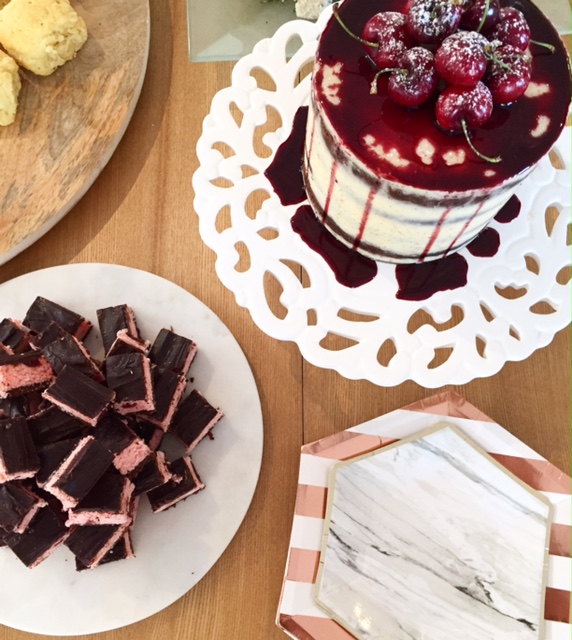 A mocktail and bellini bar with some fun fruits and juices was the perfect place to pour a tipple.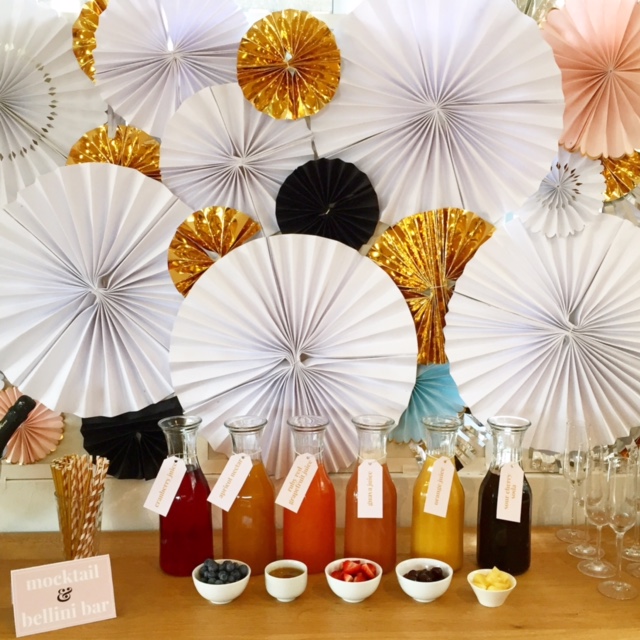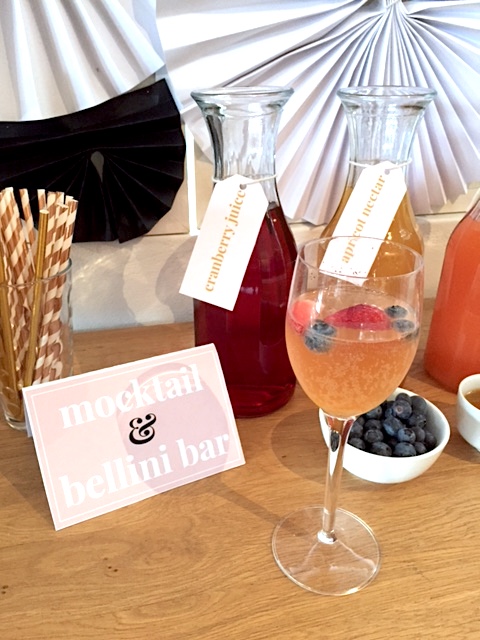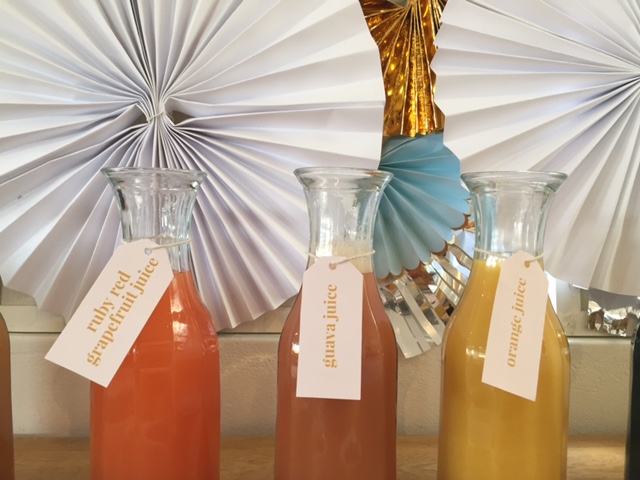 Instead of games there was a flower market where guests could make crowns or baby bunches to take home.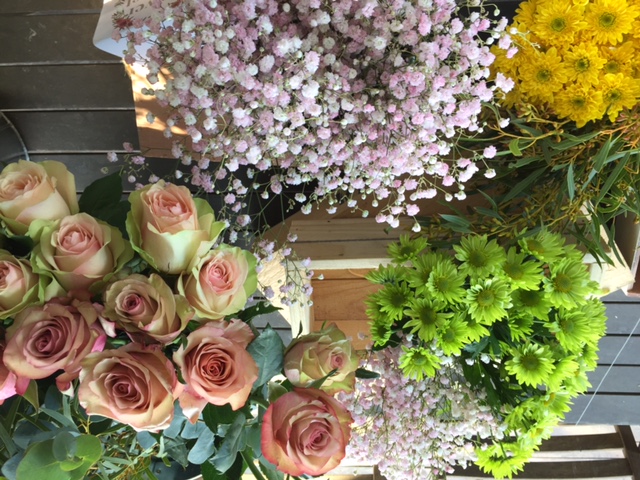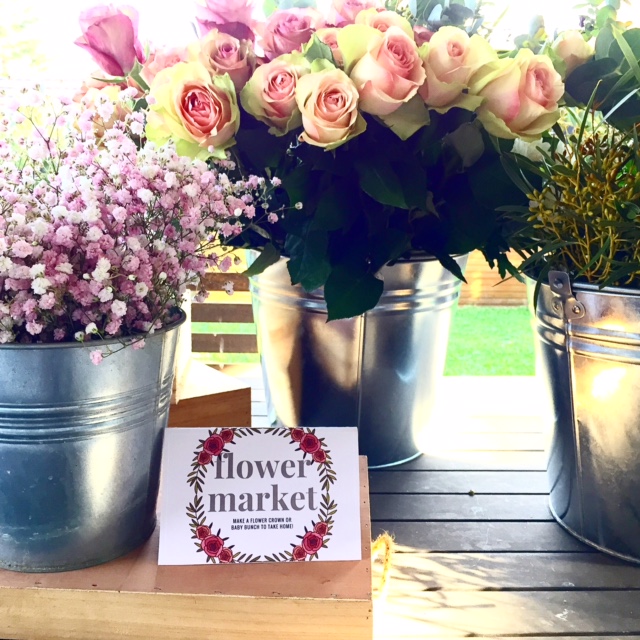 And as a gift for the baby, blocks with handwritten messages from the mum's nearest and dearest.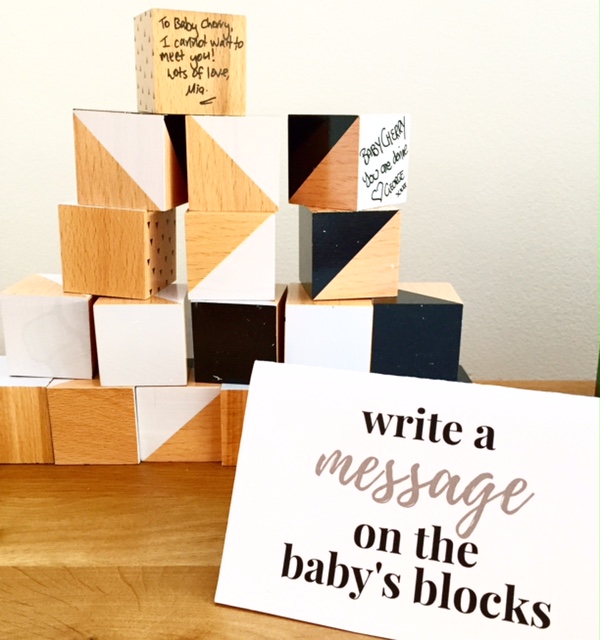 It wouldn't be right for the baby to get a present and not the mum! In the lead up, I asked her friends and family for their favourite recipes. They sent me dishes they loved as a kid, or ones that were passed down from their mums, dads or grandparents. I compiled them all into a book for Kate, and it was one of the most heartwarming jobs! So many sweet words and memories.