festive
adjective: festive: cheerful and jovially celebratory.
▪ synonyms: ▪jolly, merry, joyful, happy, jovial, light-hearted, cheerful, cheery, jubilant, good-time, high-spirited, gleeful, uproarious, rollicking, backslapping, hilarious; carnival;
At The Festive Co, we're all about making life more of the above. More cheerful and jovial! Full of jubilation and rollicking good times! We love celebrations, and glitter drops and confetti canons. Styling, creating and dreaming.
You'll find all manner of Festive fun here. Like DIY ideas, party inspiration, styling tricks, interviews with ridiculously inspiring and festive people (coming soon!) irresistible new homewares and cheeky ways to make life more awesome all 'round.
So grab a cuppa, coffee or cocktail, snuggle into the couch, and get ready for a very Festive adventure indeed.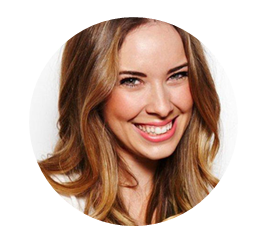 Want to know a bit more about me?
One totally ordinary day changed my life.
I was 19, a uni student and cruising around the Cosmopolitan magazine website when an interview with a staff member jumped out at me. She was from Adelaide (like me!) Her advice was inspiring. She said that girls from smaller cities shouldn't feel like they couldn't have a career in magazines.
Light. bulb. moment.
I  found her email address and requested work experience. A year later there I was in Sydney for a week in the Cosmopolitan office, decked out in my precious Sass and Bide denim jacket. I photocopied, fetched coffee, and smiled at everyone that looked my way.  In fact I smiled when no one was looking too.
No job was too small and I loved every minute.
A few days later the front desk job came up in the new department that had recently launched, Cosmopolitan Extensions which was producing Cosmopolitan Bride, Pregnancy and Hair & Beauty magazines.
Fate
The Cosmo girls put me forward for it (all that enthusiasm had paid off), and before I knew it, I was flying back to Adelaide, packing a case and moving to the Big Smoke for my first grown-up job.
Someone pinch me!
Fast forward a couple of awesome, life changing years and I landed the Beauty Editor role at iconic Dolly magazine. I'll never forget the moment the editor called to tell me I had it. I loved it every.single.dinging.day. After that came beauty editor roles at Glamour magazine, InStyle magazine and the Beauty and Lifestyle Director role at SHOP Til You Drop magazine. I learnt so much about editing, writing, styling, presenting, public speaking, TV work and more.
Party time
Then I got engaged and planning that Big Fat celebration was basically everything I adore. Love, friends, family, parties, DIY, crafting, colour, flowers and fun, fun, fun. (To read all about it head HERE.) Being Greek I've been to a squillion weddings and I love them in all their different shapes and sizes.
So when I was offered a role of Managing Editor at the very magazine I first worked at the front desk of a decade ago, Cosmopolitan Bride, well, it seemed like a perfect fit and I couldn't wait.
Hello confetti!
These days, I get to write, style, compile and edit a magazine full of dreamy dresses, sparkle, fun, flowers and romance. I also wear another hat, as the Lifestyle Director of Cosmopolitan where I style and source cool homewares and find life hacks that our readers will love.
And thats just my weekday work…
At home, I'm a wife and mum. Sometimes i'll share my bits and pieces on little ones as I learn them (like HERE.)
And finally… The Festive Co was born
Right after my wedding, I was getting lots of styling requests and interest in my oodles and oodles of props.
Soon I was styling other peoples celebrations and wanted a place to share them. Enter The Festive Co. Slowly I've been adding all the crazy crafty bits and pieces I'm constantly making , like a giant perfume shaped piñata (see it HERE) , to inspire others to get creative too.
So if you love all things colourful and happy, hang out for a while. Click around and enjoy.
I'll be here sprinkling all the sparkle and throwing all the confetti.
To see all my magazine work check out the drop down menu of the ABOUT ME tab!