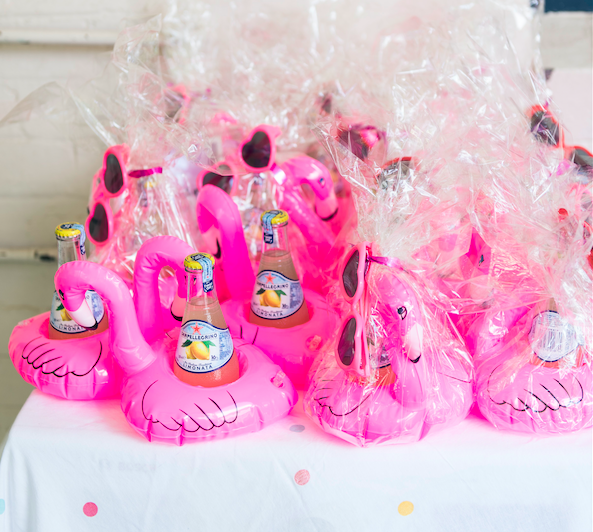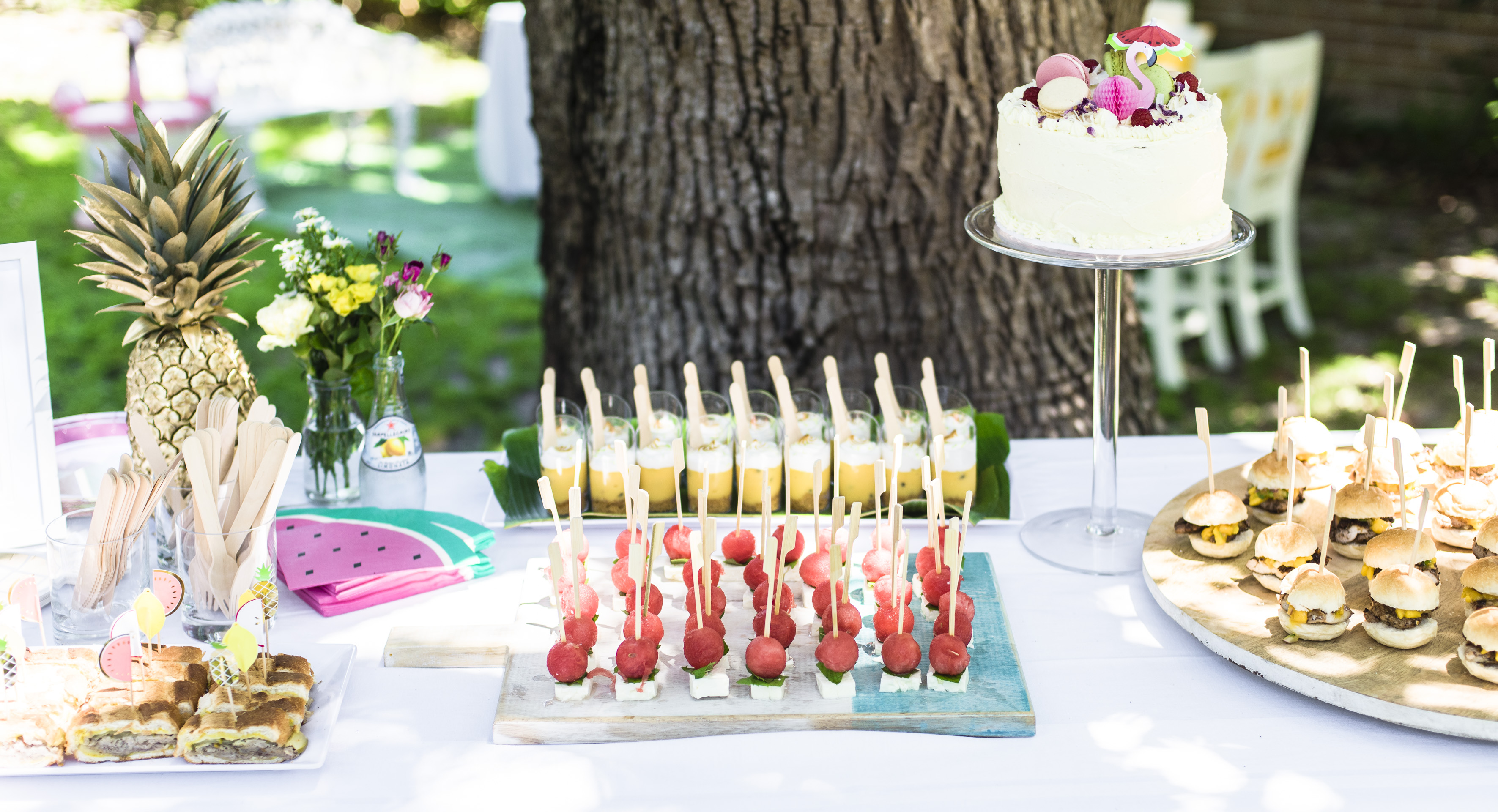 Janna's Baby Shower
Photography: LaTessa Photography
Styling: Alexis Teasdale and Amy Starr
With a baby girl due in Summer, there was no better theme for Janna's Sydney baby shower than all things fruity, fresh with plenty of flamingo fun.
Held in a leafy backyard, scattered tables were laden with delicious treats whipped up by caterer Kim Draper and some sweet craft like a baby block decorating station too. There was also a spot where guests could pen a letter to either Janna or her baby, giving it an opening date – say to read in one year, or even ten years time. Cute!
Like Alexis' own baby shower, guests were asked to bring their favourite children's book for Baby O'Toole in lieu of other pressies. We set up a bookcase and had bookplates ready for guests to fill and stick in, designed by Letters From Belle.
It's not a Festive Co event without a photo booth, so we handmade our signature pinwheel wall in pinks and pops of yellow.
Favours were mini inflatable flamingo holders with delish San Pellegrino lemony drinks, perfect for Summer afternoons. We sampled some of the drinks in the name of using them as little vases (and also we were THIRSTY given it was a humid-as-heck 37 degrees!)
Other decorations included fruity themed garlands, a watermelon pinata, teensy pink singlets, pink and gold sprayed pineapples, a balloon garland and party hats made out of baby photos of Janna and her husband Clay.
All in all, a beautiful, bright, sunshiney day for a mama to be!